Contact Dr Abigael
Dr Abigael San
, Cognitive Behavioural Therapist
in London
Contact Dr Abigael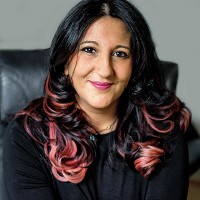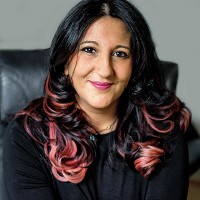 I am a clinical psychologist with 15 years' experience working in the NHS. I have been offering private therapy as an independent practitioner since 2004. My clinical experience includes providing CBT treatment to patients and supervision to clinical staff at The Priory Hospital North London. I have also been an honorary lecturer and CBT supervisor for doctoral trainees at University College London and I have worked for many years as an expert witness with the courts and as a consultant for various media organisations.

Currently, I work full-time at my North London practice, using CBT to treat a range of mental health problems. I work with people of all ages.


Background & Qualifications
I am a Chartered Clinical Psychologist with a doctoral degree in clinical psychology (D.Clin.Psy) from University College London, a master's degree in addictions (M.Sc) from the Institute of Psychiatry and an undergraduate degree in psychology (B.Sc [Hons]) from Goldsmiths College, University of London. I am an Associate Fellow (AFBPsS) and Chartered Member of the British Psychological Society (BPS no 079401), am registered with the Health Professions Council (HPC no PYL19960) and am recognised by all the major health insurance companies.




My Specialisms
I treat the broad range of mental health problems and psychological issues including anxiety, panic attacks, obsessive-compulsive disorder, phobias, post-traumatic stress disorder, depression, bi-polar disorder, sleep disturbance, chemical and behavioural addictions, low self-esteem and difficulties with anger. I have a special interest in emotional abuse and I work with individuals, couples, children, adolescents, older adults, people with autism and people with learning disability.
Approach to Therapy & How I Work
I work primarily using a CBT (cognitive behavioural therapy) approach. Whilst this approach is based in the here and now and directly concerned with thoughts, feelings and behaviour, therapy is informed by beliefs developed further to earlier experiences, as necessary. Mindfulness is also considered and techniques taught if appropriate, along with more traditional CBT techniques, to help bring about desired change.

The therapeutic relationship is collaborative and strategies are planned together to tackle clearly identified problems. Therapy is time-limited with explicitly agreed goals. My approach is flexible and adapted to individual needs. Sessions are 55 minutes' long and are usually weekly with the exception of holiday periods. With at least 24 hours' notice, sessions can be cancelled with no charge.
Therapies & Rates
Please note the rates detailed below are there to give you an idea of the therapists standard rates, we strongly advise you contact the therapist for more detailed rates and any offers they may have.
| | | | |
| --- | --- | --- | --- |
| Therapy | Appointment Type | Rate | |
| Cognitive Behavioural Therapy | In Person | Please Call | |
Contact Dr Abigael