Contact Anne-Lise
Visit Website


Anne-Lise Miller
, Colon Hydrotherapy Therapist
in London
Contact Anne-Lise
Website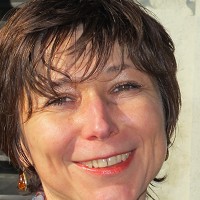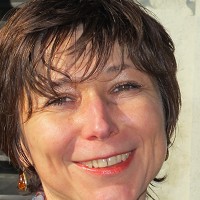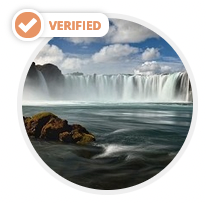 Anne-Lise has been a practitioner of colonic hydrotherapy, physical therapy and nutrition for 25 years.
She is a qualified nutritional counselor and naturopathic practitioner.
She is one of the leading teachers of colonic hydrotherapy in the UK and is an internationally renowned expert on the subject.
Background & Qualifications
She co-founded the Whole Health Center in London NW3 in 1996 and is currently an appointed adviser to the Institute of Colon Hydrotherapy (IPCH).
She has contributed to Here's Health magazine, has also been featured in The Independent newspaper and appeared on Channel 4, BBC and ITV Television.
She is registered with The institute of Professional Colon Hydrotherapy, The Complementary and Natural Healthcare Council (CNHC) and The General Regulatory Council for Complementary Therapies
My Specialisms
I have extensive experience of treating bowel and digestive issues from IBS to constipation.
Nutrition and detox are especially helpful to help recover from fatigue, low immunity, blood sugar problem and diabetes, hormone related issues such as menopausal symptoms, poly-cystic ovaries, PMT, breast and prostate cancer, acne, etc.
Approach to Therapy & How I Work
I have a whole person approach and aim to work together with each individual to devise the best possible treatment programme to suit their life style and personal circumstances.
I focus on improving detox, nourishing the cells and supporting the immune system to maximise healing and optimal health
Therapies & Rates
Please note the rates detailed below are there to give you an idea of the therapists standard rates, we strongly advise you contact the therapist for more detailed rates and any offers they may have.
| | | | |
| --- | --- | --- | --- |
| Therapy | Appointment Type | Rate | |
| Massage Therapy | In Person | £80 per 90 minutes | |
| Nutritional Therapy | Skype/Telephone | £80 per 90 minutes | |
| Colon Hydrotherapy | In Person | £95 per 90 minutes | |
Additional Rate Information
Treatment rates vary for courses of 3 (or more) colonic hydrotherapy treatments treatments. The number of recommended treatments varies depending on individual and can be discussed after the first session
Testimonials
Tracy Granger on 24/05/2015
"Ive been seeing Anne-Lise since 2007.
Her advice, treatments and support have changed my life for the better, thats for sure! :)

And i cannot recommend the retreat in France
highly enough. Its fantastic.. You are up in the mountains , surrounded by peace and sunshine. There is also an amazing natural sulpher spring to use anytime. .. My favourite time was after a hike .. When i could gaze up at the stars.

Tracy "
Contact Anne-Lise
Website