Colon Hydrotherapy
Colon Hydrotherapy is a completely natural treatment that is enjoyed by thousands of people every day, from celebrities and film stars to ordinary people of all ages, from all walks of life.
Let's find someone near you, just enter your postcode/town below...
Colon Hydrotherapy Practitioners
Read More
It may seem a little strange at first, but the more you learn about its many benefits, the more you'll see that it is a normal and natural way to take care of your health and wellbeing.
Warm filtered water is introduced into your colon through a small tube called a speculum that is gently inserted about an inch and a half into the rectum. As the warm water enters, you'll feel a fullness as your colon fills up, then a relaxing feeling as it empties. This process is repeated several times and massage is applied to your abdomen. The water pressure and temperature are carefully controlled and all waste is drained away discreetly in a closed system with absolutely no mess or odours. Colon Hydrotherapy has been around for thousands of years and there are Aramaic texts that describe the process of colon cleansing in biblical times. Thankfully, our equipment and sterilization procedures have progressed significantly since then.
People have colonics for lots of reasons. Some are looking for relief from the symptoms of IBS and other gastro-intestinal problems such as bloating, constipation or diarrhoea, while others simply want to maintain and improve their digestive health and enjoy the fresh, light feeling and enhanced energy levels that often comes from the treatment.
Your first appointment will usually last about an hour and a half and will include a consultation, medical questionnaire and a full explanation of the equipment and procedure. The therapy itself takes up to 45 minutes.
There are four main professional organisations concerned with Colon Hydrotherapy and these are: ARCH, RICTAT, IPCH and I-ACT. Training requirements may differ between each organisation but please ensure your practitioner is appropriately trained and fully insured.
When you have little or no knowledge in an area, how do you choose a suitable therapist? There will be several criteria that need to be met, and these will differ from person to person. Lots of people use geography to decide and choose a local clinic, some may use price, some availability that will fit in with their commitments. Whatever your method, please ensure that the person you choose is fully qualified and properly insured, and ask them about their training. They should be happy to discuss this with you and answer any questions you might have. Ideally your practitioner will either have a degree in a body based therapy incorporating anatomy and physiology, or have a doctor's or nurse's qualification. The length of time a person has been qualified is no indication of their success or expertise, so ask about their client base, or how many clients they see per week. Do you feel comfortable with your practitioner? You are about to reveal yourself in an unfamiliar and potentially embarrassing way so the more comfortable and relaxed you are, the more comfortable and effective your treatment will be. Because of my experience and background, I would always choose a place where Colon Hydrotherapy is celebrated as a means of improving health and wellbeing, as opposed to being a purely cosmetic procedure.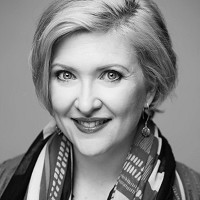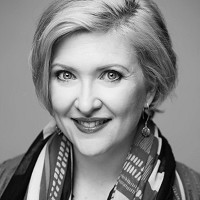 Naturopath, Nutritionist, Homeopath - Natural Solutions to your health challenges.

I treat clients from all aspects of health - physical, emotional, mental, energetic and spiritual.

Symptoms and illness can be multifaceted and not just as a result of the food we put in our mouths. I use Bio-Resonance testing... [read more]
Allergy Therapy
Bioresonance Therapy
Colon Hydrotherapy
Homeopathy
Naturopathy
Nutritional Therapy
View Profile
Esther has been registered with The Association of Colon Hydrotherapists (ARCH) since February 2008. This organisation sets the standard for best practice in the UK, and demands the very highest requirements for qualification and registration. Esther has been a complementary medicine therapist for over 20 years and is a registered... [read more]
Ayurveda
Colon Hydrotherapy
Counselling
Herbal Medicine
Reflexology
Sports Therapy
View Profile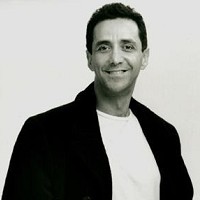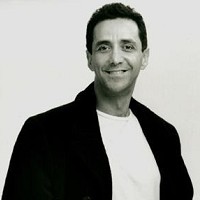 Raaul is a Naturopath and Colonic Hydrotherapist whose Dynamic Detox Programme builds on the success of his well-known centre, Wellbeck Clinic. Raaul has now created a new Centre at The Light Centre Belgravia.

Raaul's colonic hydrotherapy practice in London has attracted clients from around the world. His work has been covered... [read more]
Colon Hydrotherapy
Nutritional Therapy
View Profile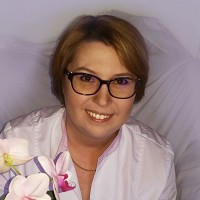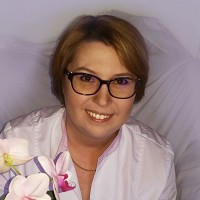 Oksana Chuhraeva is professional and fully qualified Colon Hydrotherapist. Oksana trained in 2004 in National College of Holistic Medicine by Dr. Milo Stewart (founder of ARCH).
She has practised as a Colon Hydrotherapist for 11 years in the West London area, with clinics in Kilburn, Acton, Maida Vale and Chelsea. She... [read more]
Colon Hydrotherapy
View Profile


I am a Registered Nurse in General and Mental Health. I practice colon hydrotherapy, food intolerance blood tests, IPL permanent hair reduction, skin rejuvenation, pigmentation and thread vein treatment, laser Lipolysis , Hopi ear candles and reiki. I also offer aesthetic treatments i.e anti wrinkle, lines and lip dermal fillers, vitamin... [read more]
Allergy Therapy
Colon Hydrotherapy
Reiki
View Profile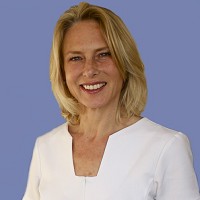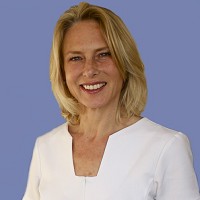 I trained as a nurse and have been in natural health care for 25 years.

I specialise in dietary and lifestyle advice to enhance the benefits of the treatment. I have a passion to help those who wish to help themselves on a road to improved health and wellbeing.

Before moving to... [read more]
Colon Hydrotherapy
View Profile


Primrose Well-being clinic brings you the outstanding health benefits of colon hydrotherapy. We also offer digestive health consultations and advice, Food intolerance testing, detox packages and homeopathic remedies.


Colon Hydrotherapy
View Profile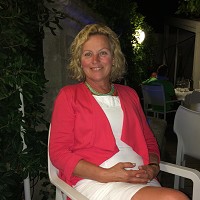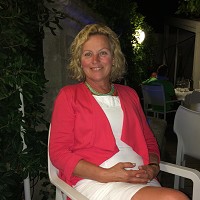 Welcome to Driftaway. My name is Lorraine; I am happily married with three daughters, one son and five grandchildren.

Driftaway was established in 1999 and my passion for holistic treatments began when one of my children developed an autoimmune problem.
As any mother, I wanted to do the best I possibly could. By... [read more]
Aromatherapy
Colon Hydrotherapy
Indian Head Massage
Reflexology
Reiki
View Profile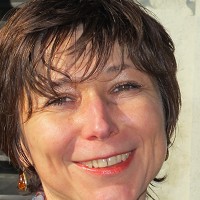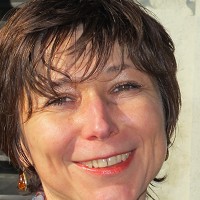 Anne-Lise has been a practitioner of colonic hydrotherapy, physical therapy and nutrition for 25 years.
She is a qualified nutritional counselor and naturopathic practitioner.
She is one of the leading teachers of colonic hydrotherapy in the UK and is an internationally renowned expert on the subject.
Colon Hydrotherapy
Massage Therapy
Nutritional Therapy
View Profile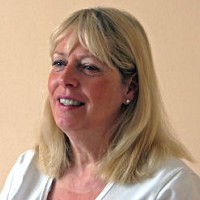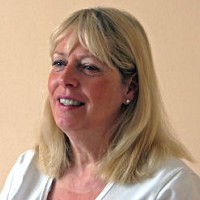 Mrs. Ann Knott ND DHD PHTD(Dr Zayd Ratansi) RCT ARCH
Naturopath, Peat Hyperthermia Detox Therapy, Colonic Hydrotherapist, Quantum Avalon LED Therapist, Quantum SCIO,
InterX 5002 therapist, Dietary Therapist based in Oxfordshire UK, near Warwickshire, Northamptonshire & Bucks


Colon Hydrotherapy
Naturopathy
View Profile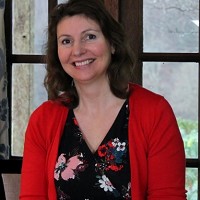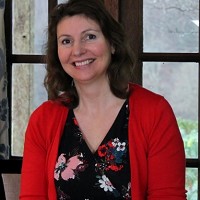 My interest in good food and good health led me to study nutrition at the renowned Institute for Optimum Nutrition in London (ION). ION was founded by health expert Patrick Holford and is widely considered to be the UK's leading centre for nutritional studies. After a three-year course I gained a... [read more]
Colon Hydrotherapy
Nutritional Therapy
View Profile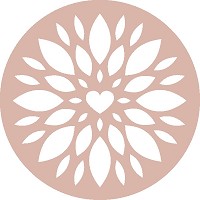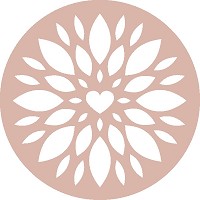 Michelle's Story

Michelle started having Colonic Hydrotherapy treatments after suffering with IBS for years and a friend recommended her to go for a treatment.

"I am very passionate about spreading the word as to how colonic hydrotherapy (also known as colonic irrigation) has changed my own life. I know only too well the... [read more]
Abdominal-Sacral Massage
Colon Hydrotherapy
Indian Head Massage
Manual Lymphatic Drainage
Osteopathy
Pilates
Thai Massage
View Profile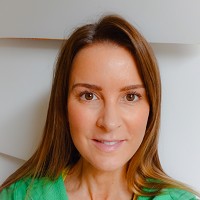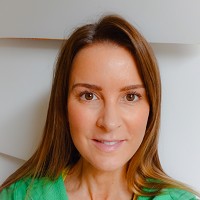 Having suffered for years with digestive related problems, namely, constipation, candida albicans, IBS and food intolerance, and having discovered ways to alleviate my symptoms I decided to put my knowledge into practice in order to help others experiencing similar issues.

I spent three years training to become a Nutritional Therapist with CNM... [read more]
Colon Hydrotherapy
Massage Therapy
Nutritional Therapy
Yoga Therapy
View Profile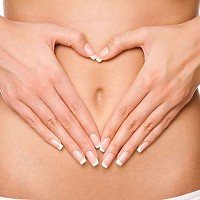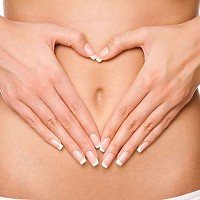 We are waiting for the therapist to complete this information.
Colon Hydrotherapy
View Profile