Contact Kam Hellarian
Visit Website


Kam Hellarian Goldy
, Colour Therapist
in London
Contact Kam Hellarian
Website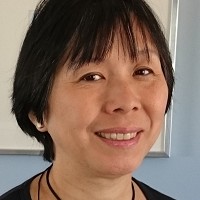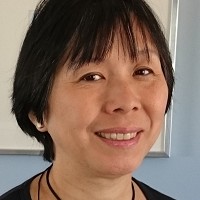 Belief is everything and we are spiritual beings having a human experience. I have been involved as a holistic helper, listening to my intuition to support people in their self development since the 1990's.
Background & Qualifications
Maitreya School of Healing - Mental Colour Healing
VortexHealing
ITEC Diploma of Physiology & Anatomy and body massage
Crystal light therapy aka Dielectric Resonance Therapy
Natural Healing System
Touch for Health
Health Kinesiology
Self study: Flower essences and Switch words.

My Specialisms
Effervescent Skin. This is a uniquely different way of experiencing a facial using Crystal Light therapy, with a fusion of precious and semi-precious crystals (60 carats), light and frequencies to increase oxygen to the blood, skin and tissues.

Natural Healing System is functional physiology that restores the function of the body's system back to the optimum.
Approach to Therapy & How I Work
Being a holistic helper, I am reliant on my helpers to guide me to the best way possible of helping you. Sometimes this leads to a fusion of various modalities to achieve an optimal result.
Therapies & Rates
Please note the rates detailed below are there to give you an idea of the therapists standard rates, we strongly advise you contact the therapist for more detailed rates and any offers they may have.
| | | | |
| --- | --- | --- | --- |
| Therapy | Appointment Type | Rate | |
| Colour Therapy | In Person | Please Call | |
| Colour Therapy | Skype/Telephone | Please Call | |
| Crystal Therapy | In Person | £65 per 60 minutes | |
| Crystal Therapy | Skype/Telephone | £65 per 60 minutes | |
Additional Rate Information
For Effervescent Skin sessions (facial using Crystal lights) 3 sessions are recommended - at a discount. Cost is £150 for a series of 3 sessions. In-person as well as remote. Crystal therapy can be done remotely. For Natural Healing System, this is in-person and is £65 per session. Colour therapy can be In-person or remote or via Skype. VortexHealing can be given in-person, remotely or via Skype. Please visit my website to learn more: https://www.creatingyournewreality.net
Contact Kam Hellarian
Website