Contact Kath
Visit Website
Kath Roberts
, Colour Therapist
in Crewkerne
Contact Kath
Website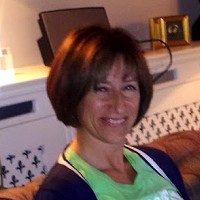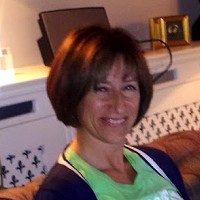 I am a life coach and as a master NLP practitioner my focus is on supporting people to release the past and create the futures they desire consciously. You might say I wake people up to create their lives by design and I help them release patterns and behaviours that keep them stuck in an old way of being, anything from anxiety, depression, addictions, stress, phobias and obsessive thinking as well as the fear of visibility that comes with success. I integrate holistic therapies and spiritual teachings into my coaching practice. I am available for face to face colour readings, Reiki one to one sessions or distant healing and am qualified to teach and pass on Reiki attunements and colour therapy to therapists themselves who want to broaden their own development and utilise these wonderful tools for self discovery, self development and holistic healing for their clients.
Here 's what my clients say about my work and approach;
Fiona Abrahams , London says;
"Kath's work with colour brings a deep dimension to her work providing a springboard effect, which is perfect in a world where we want everything now!
She is a truly remarkable individual with an incredible insight into the workings of body, mind and spirit and how our experiences effect the direction of our lives."
Amanda Thorne, Somerset says;
"A hugh thank you for all the help you have given me, without you I wouldn't have achieved what I now have. I finally feel like I am living my life not just existing and whilst not yet completely there I am definitely heading in the right direction."
Catherine Macmillan, Somerset says
"I have been absolutely astonished what I have learned from colour mirroring. It has helped me understand my path and explain why things are as they are. Kath has a warm and loving spirit; her beauty and kindness flow in abundance and I am enjoying my journey with her immensely."




Background & Qualifications
Reiki Master -2009
Reiki Teacher-2011
Certified Master Practitioner-Neuro Linguistic Programming 2012
Qualified Colour Therapist and Teacher-2013
My Specialisms
Reiki-Teaching all levels and providing one to one healing sessions.
Colour Therapy-face to face individual readings to remove unconscious blocks within the energy field as well as a Colour Teacher to pass on the ability to become a practitioner in this area of work which is a 4 month programme based over 9 days and comes complete with certification.

I provide Colour Taster events from time to time and generally by demand for small groups at a venue pre-agreed to experience the wonderful magic of colour to heal and transform.
Approach to Therapy & How I Work
To read more about my work and background along with services I provide please visit my website: http/www.alchemy4thesoul.com

My approach is totally integrated and holistic, the mind affects the body and the body affects the mind. I work at the mental, emotional and spiritual level to restore the body to harmony and balance so my clients can live in optimum health and well-being and achieve their unlimited potential.
I generally offer a range of treatments alongside my coaching dialogue to deliver very reliable and predictable results for my clients.

I offer Skype coaching and mentoring sessions as well as face to face and weekend workshops for the colour practitioner programme and weekends for healing purposes. If you're interested to know more about what you're here to do then a life purpose colour reading would be the ideal starting point.
Therapies & Rates
Please note the rates detailed below are there to give you an idea of the therapists standard rates, we strongly advise you contact the therapist for more detailed rates and any offers they may have.
| | | | |
| --- | --- | --- | --- |
| Therapy | Appointment Type | Rate | |
| Reiki | In Person | £70 per 60 minutes | |
| Colour Therapy | In Person | £75 per 60 minutes | |
| NLP | In Person | Please Call | |
Contact Kath
Website