Contact Lorena
Visit Website
Lorena Mondejar
, Colour Therapist
in London
Contact Lorena
Website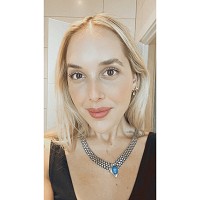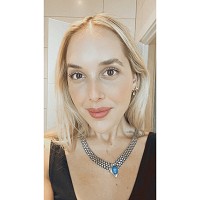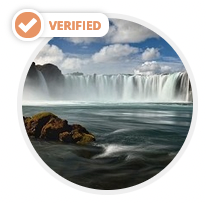 I am a holistic therapist with extensive experience doing energy work using different techniques and therapies. I offer sessions in Central London (Mayfair) and Islington (Angel) .
My focus is on relieving the root problem ,not only the symptom and helping people living a healthier and balanced life.


Background & Qualifications
I am a Reiki Master and Teacher in the Usui Natural Method of Healing. Reiki is a non invasive alternative therapy based on energy healing. Helps in a physical, emotional, spiritual and energetic level.

A qualified Sound Healer being trained in body sound harmonisation with crystal and Tibetan bowls, tuning forks, drums and other instruments to harmonise the Aura and subtle bodies.

I've been also trained by Tama-Do Academy to work on the Acupuncture points of the body with Tuning forks and color. The founder of Tama-Do Academy is Fabien Maman, world's leading expert on vibrational sound healing.

I am also a qualified Crystal Healer, Akashic Records Reader and Psychotherapist specialised in Regression Therapy by the Spanish Institute of Regression Therapy, Hypnotherapist and NLP practitioner.

My Specialisms
Reiki
Sound Healing
Sound Therapy with Tuning forks
Chakra balance
Crystal Healing
Aura Cleansing and Recharging


Approach to Therapy & How I Work
I have a holistic approach to therapy. Holistic therapy is a form of healing that considers the whole being; body, mind, soul, energy and emotions. Not only treating the physical body, but the subtle bodies as well.
I offer the possibility to combine different healing methods to help improve the health, energy levels, harmony and spiritual connection of each client.

Therapies & Rates
Please note the rates detailed below are there to give you an idea of the therapists standard rates, we strongly advise you contact the therapist for more detailed rates and any offers they may have.
| | | | |
| --- | --- | --- | --- |
| Therapy | Appointment Type | Rate | |
| Reiki | In Person | £65 per 60 minutes | |
| Colour Therapy | In Person | £65 per 60 minutes | |
| Energy Medicine | In Person | £65 per 60 minutes | |
| Crystal Therapy | In Person | £65 per 60 minutes | |
| Tension and Trauma Releasing | In Person | £65 per 60 minutes | |
| Healing | In Person | £65 per 60 minutes | |
Additional Rate Information
Rates varies depending on location. Please check my website for further details www.lorenamondejar.com
Contact Lorena
Website