Contact Beverley
Visit Website
Beverley Sandler
, Counsellor
in Manchester
Contact Beverley
Website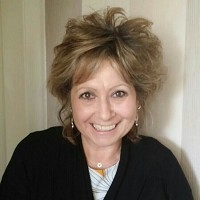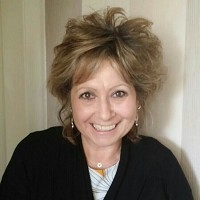 My love of helping people lead me to counselling many years ago. I became qualified as a counsellor/therapist back in 2002. since than I have enjoyed a wonderful career, exploring with clients which is the best way forward for them, while understanding and coming to terms with what has been. I work with couples, families, and individuals on a one to one basis. My love of learning has lead me to understand and explore many different theories. I am bound my ethics and confidentiality, and always work towards a more positive future for my clients, while having great sympathy and understand of what they may be feeling. I feel it is of the uttermost importance that clients feel comfortable with me, and that they trust the process.
Background & Qualifications
Counselling level 2, Counselling Diploma level 4, ABS Advanced Certificate of Therapeutic Hypnosis, Diploma in Hypnotherapy and Psychotherapy. Professional Development Inroads Training Counselling victims with Stress and Anxiety. Professional Development Inroads Training Counselling victims with Sexual abuse in Childhood. Certificate in Understanding Post traumatic Stress disorder. Certificate level for Nutritional Interventions for Easting Disorders. CBT Diploma (Cognitive Behaviour Therapy) CBT Diploma Advance level, NLP Certificate (Neuro Linguistic Programming) NLP Silver member- Practitioner Coach. S.T.E.P.S. Personal Development Facilitator (The Pacific Institute. Energy 4 Life Wellness Coaching.
My Specialisms
Anxiety, Depression, Post Traumatic Stress Disorder, Panic Attacks, Bi Polar, Couples Counselling, Family Mediation, Obsessive Compulsive Disorder, Post Natal Depression. Wellness Coaching.
Approach to Therapy & How I Work
I understand that it takes a lot to admit that you might need some help. Every day we are bombarded with so many things, that at times it can be just too overwhelming. I totally understand why a person may feel depressed, anxious, have panic attacks or have anger management issue's. Keeping all these emotions bottled up inside, can have a negative effects on our minds. My approach to therapy, is to allow the client to relax and feel comfortable in the counselling room, I understand that trust is a big issue, as the client is talking about very personal issue's. As I'm qualified in different therapeutic interventions, I find some types of therapy may be more useful than others. This can only be explored in the session. As everyone is an individual, the approach I may use will be tailored to what will be useful to move the client forward. As always confidentiality and empathy is of the most extreme importance in all my work. As a member of the BACP, my qualifications have be verified and excepted. When choosing a counsellor, you may go by their picture or location, or their qualifications, but I guess none of these will tell you if counselling will work for you. I invite potential clients to a half hour assessment, to have a chat and see how they feel talking to me. Then and only then they can decide is they feel they want to go ahead and book a full session.
Therapies & Rates
Please note the rates detailed below are there to give you an idea of the therapists standard rates, we strongly advise you contact the therapist for more detailed rates and any offers they may have.
| | | | |
| --- | --- | --- | --- |
| Therapy | Appointment Type | Rate | |
| Counselling | In Person | £20 per 30 minutes | |
Contact Beverley
Website