Contact Debra
Debra Green
, Counsellor
in Portsmouth
Contact Debra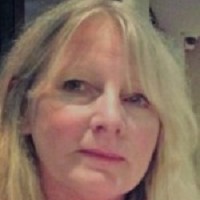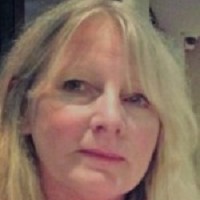 Deciding on counselling can be a life changing decision, not an easy one to take and one that takes a certain amount of courage. As an experienced, qualified and professional psychotherapist and counsellor based in Portchester, Southsea and Fareham, I can help and support you with whatever is troubling you and has drawn you to consider having some counselling in the first place.

I can understand how hard it might be to let the unspoken thoughts and feelings that you have been having become spoken, how scary this might be and perhaps the idea of this leaves you feeling vulnerable. Do you feel that you are never really yourself, that the real you is guarded and hiding. That sometimes pretending to be who you are not can really take its toll on you and leave you feeling sad drained and exhausted.

Sometimes we can become upset about the way we behave - the things we say and do can hurt others and hurt ourselves. Sometimes we may get angry with ourselves over how we react to situations.
Sharing how you are feeling and thinking in counselling about your ingrained behaviours and negative thought patterns can feel like lifting a weight off your shoulders.
Background & Qualifications
As a professional, qualified counsellor I am registered as a full member of the BACP (MBACP) and adhere to their code of ethics and practice, I'm fully insured and hold an enhanced CRB check. I also undertake monthly supervision to ensure that I fully meet the BACP requirements for a practising counsellor and to ensure that I am fit to practice.

My qualifications and experience:

Member of the British Association for Counselling and Psychotherapy - M.B.A.C.P
Certificate of Proficiency - BACP.
Registered member on the BACPs register of counsellors and psychotherapists which is accredited by the Professional Standards Authority for Health and Social Care.
Professional Diploma in Therapeutic Counselling (level 5)
NCFE Certificates level 2 and 3 in Counselling
Fully insured
Enhanced CRB
BSc (Hons) Chemistry CChem MRSC (Chartered Chemist)
Fully qualified person centred counsellor
Teaching certificate PTTLs
Member of HACP
Volunteer counsellor with Portsmouth Counselling Service
School Counsellor 4-16 year olds inc. child centred play and art therapy - ongoing 10 years
Running workshops on Mindfulness, personal self development and awareness, listening skills- please contact me for further details
Lecturer on levels 2 and 3 counselling skills
Working with substance abuse (drug and alcohol addictions)
Volunteer associate counsellor Portsmouth University (2 years)
Primary mental health worker (attached to CAMHS/BESTeam) (2.5 years)
Volunteer counsellor on placement with the behaviour in education support team (2 years)
My Specialisms
I offer support to individuals, couples and young people (over 15 years)
I have found with my clients that by being in a safe and non-judgemental environment that this can help so much in working though the things that have been holding you back in life. You will leave therapy with renewed energy, more self confidence and more purpose in life

I can't list all of the areas/issues that people have come to see me for help with, but here are some of them:

anxiety
stress
relationship issues
affairs and betrayals
general anxiety disorder (GAD)
family issues
feeling sad
separation and divorce
low self esteem / lack of confidence
depression,
drug and alcohol dependency - substance misuse and addictions
suicidal thoughts,
anger management
work related stress
BPD,
gender issues,
parenting worries including post natal depression
sexuality,
PTSD,
abuse - all forms, including (but not limited to) physical, psychological, emotional and sexual

If what you are struggling with isn't listed above then don't worry I can still help you - give me a call or drop me an email to let me know how things are for you.
Approach to Therapy & How I Work
You may question that you shouldn't come for counselling, that perhaps you dont deserve it, that the cost is too much, that you should just get on with it as everyone else seems to cope, or maybe that you should be able to talk things through with family and friends - I know from experience that this can be of great support at times, but doesn't always work out and can sometimes leave you feeling worse.
Maybe now is right for some 'me' time, having some space just for you.
As a Person-Centred therapist counselling with me is confidential, safe and supportive. You can say whatever you like, you wont shock me and I will not judge you - whatever you bring to counselling and whoever you are is ok with me - really it is. It may take a while for you to trust me, as trusting people and relationships could be a difficulty for you - we can work on this together and you will find that after counselling with me you may feel ready to embark on new relationships with a more open and trusting approach.

I work from my warm and relaxed private practices, either in Portchester, Southsea or Fareham. Neither have disabled access being on the 1st floor.

Your first session will be organised around your work/life schedule such that you can relax and really use your time with me to explore whatever is going on for you - in your own way and in your own time.
If at the end of your session you decide you would like to come for more sessions then we can organise this to suit availability - I do recommend that sessions are weekly as this keeps up the momentum of your conscious and unconscious processes that will be triggered by the counselling work.
You can come for as long or as short a time as you like - we will work in an open ended way as I believe you will know when it is time to finish your counselling with me.

We can talk about whether we both feel that counselling will be of benefit at your first session. I will not encourage you to come for counselling if I don't believe that I can help you.
Therapies & Rates
Please note the rates detailed below are there to give you an idea of the therapists standard rates, we strongly advise you contact the therapist for more detailed rates and any offers they may have.
| | | | |
| --- | --- | --- | --- |
| Therapy | Appointment Type | Rate | |
| Counselling | In Person | £45 per 50 minutes | |
| Relationship Therapy | In Person | £55 per 50 minutes | |
Contact Debra