Contact Wendy
Visit Website
Wendy Mclaughlin
, Counsellor
in Oxford
Contact Wendy
Website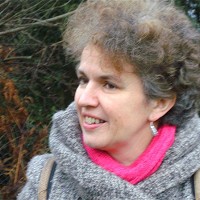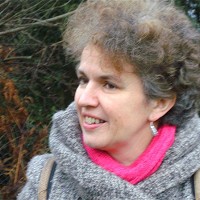 Welcome.

Hello my name is Wendy Isobel McLaughlin.
I am known locally as Dolly.
I am a Psychotherapeutic Counsellor fully Accredited and holding UKCP registration.
I am a certified Mindfulness in Schools teacher (MISP) and have worked in schools as a psychotherapeutic counsellor for 11 years.
Background & Qualifications
Wendy Isobel McLaughlin
Psychotherapeutic Counsellor UKCP Reg

School Counsellor at The Cherwell School Oxford
2005-2014

Working with Parents
Counselling support for Adults
27yrs experience with young people
Play therapy & Sand Tray

I have worked with Adults, children, young people and families for over 25years. I began my career as a science teacher, taking increasing responsibilities for pastoral care roles in schools.

In 1999, studying with the Tavistock Clinic and University of East London, I received my Post Graduate Diploma in Psychoananalytic work with Children, Young People and Families and set up and ran the school Counselling Service at The Cherwell School in Oxford from 2005.

I have travelled widely, visiting schools and orphanages in India, Tibet, China and Romania.
I support LUMOS the 2015 charity winner for de-institutionized care of children across the world.

Having an interest in mindfulness since 1987, I developed a more regular practice, and received the Mindfulness in Schools Teaching Certificate in 2012. I have over 1,000 hours of personal mindfulness practice experience, and I practice mindfulness regularly. Mindful acceptance is central to my counselling approach.

Confidentiality is of course a high priority both for adults and young people within the usual bounds of safeguarding. My aim is to be non judgemental. non-pathologizing and supportive.



My Specialisms
I have experience in a wide range of areas including

Anxiety/phobia
Depression
Parenting & step-parenting
Babies and children
Teen years
Self Harm
Weightconcern/anorexia/food
Young adults
Families
Anger
Bereavement
Learning difficulties support
Aspergers syndrome
Chronic Illness support
Lesbian Gay Bisexual
Transgender/ non-binary gender identity
Intersexuality
Relationships
Work/Life balance
School engagement
Creativity issues
Alcohol/Drug addiction
Galndular fever recovery support
Hearing voices
Dissociation
Lifestory telling - understanding or celebrating the past in the present
Alzheimer family support



I offer supervision to school counsellors and counsellors working with children, young people and families.
Approach to Therapy & How I Work
I am a Psychotherapeutic Counsellor fully Accredited with the UKAHPP, holding UKCP registration to work with adults privately and with children and adolescents in schools. I also see young people outside of the school setting. I am happy to be approached by parents or by School pastoral care staff.

I am experienced with clients in a range of areas. See above for a fuller list.

Whether working with you or your children, my approach works on the belief that we are all individuals on our own journeys. Difficulties are like the jungles and deserts of that journey - tough to get through, but coming through, means as changing beings, we emerge stronger. Seeking help is seen as an act of self empowerment, bringing the possibilities for integration, and reaching our true potential through the expressing and meeting of deeply felt needs. That you lead this process is of the utmost importance. I believe that a good therapist is an affirming and sometimes challenging guide. I am committed to meeting your needs - or the needs of your family. As a result, a high percentage of my business is from repeat customers and referrals.

I take pride in offering services at the height of the therapeutic profession. Fully insured and accredited by leading professional body UKCP, you can trust me to deliver the best in warmth, understanding and expertise.

Mindfulness can play a central role in my approach, but need not and is not always appropriate. Where appropriate It is introduced through a subtle integration with psychotherapeutic approach, which is, and always has been, inherently mindful. If agreed, sessions can be a more direct opportunity to provide support for your mindfulnesss practice from a fellow practitioner and to work in depth through the arising emotional experiences. I am trained in leading student groups and in supporting individuals in their practice as well of course in working with the deeper emotional process.


Therapies & Rates
Please note the rates detailed below are there to give you an idea of the therapists standard rates, we strongly advise you contact the therapist for more detailed rates and any offers they may have.
| | | | |
| --- | --- | --- | --- |
| Therapy | Appointment Type | Rate | |
| Psychotherapy | In Person | £55 per 50 minutes | |
| Counselling | In Person | £55 per 50 minutes | |
| Mindfulness | In Person | £55 per 50 minutes | |
Additional Rate Information
Psychotherapeutic Counselling: £55 per session (initial consultation - free of charge, no commitment). Supervision: £55 per session ( minimum 1 session per month )
Contact Wendy
Website