Contact Elise
Visit Website



Elise Parsons
, Craniosacral Therapist
in Bath
Contact Elise
Website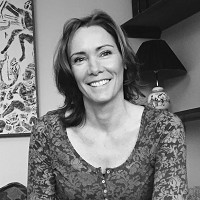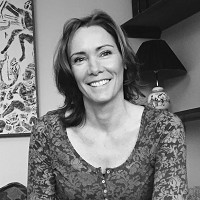 I believe that we all have the potential to change and feel well within ourselves. In my experience, we often need many different types of therapy to guide us and assist us on this journey. Of particular value to me has been the work with Somatic Experiencing, trauma resolution & Craniosacral Therapy - therapies where the aim is to hold importance to your individual process at that given moment. This can translate into a gentle hands on or off approach, facilitating the expression and possible stress and trauma being held in the system through skilled palpation, gentle verbal exploration of what the body is holding, and allowing positive change through a respectful and resonant relational field.
Background & Qualifications
I've been studying bodywork, meditation and yoga around the world since my twenties, spending 13 years of this time in South East Asia.
I studied with and was influenced by great teachers such as his Holiness the Dalai Lama.
During that time I also qualified in a range of therapeutic modalities such as Thai massage, Shiatsu and Reiki, yoga qualifying as a Yoga teacher in 2005.
On my return to England in 2006 I spent two years training in Craniosacral Therapy Biodynamics at Karuna Institute, studying with one of its main founders Franklyn Sills. Having qualified in 2008 I set up a clinical practice here in Bath. I am also fully qualified in somatic experiencing trauma resolution, and am about to start training as an Internal Family Systems therapist also.
My Specialisms
Of particular interest to me is the exploration of how we experience and understand the sensations we feel in our body and how they can effect our mind; and reversely how our thoughts can directly effect how we experience our body. Herein lies potential for great change and there is no doubt that long-term healing and happiness comes from working on our body and mind in an integrated fashion.

Approach to Therapy & How I Work
I believe that we can work with whatever you bring to each session. Sometimes it may be more appropriate to work on a more physical remedial level, and at other times working with a more gentle hands on approach or in a verbal exploration of what is calling out to you in that moment. I find that this can often vary from session to session, and it isn't unusual for a session to be a blend. We will discuss this openly together and there is never a fixed rule. Healing is inevitable when we can find resonance and a healthy blend of trust and respect together.
Therapies & Rates
Please note the rates detailed below are there to give you an idea of the therapists standard rates, we strongly advise you contact the therapist for more detailed rates and any offers they may have.
| | | | |
| --- | --- | --- | --- |
| Therapy | Appointment Type | Rate | |
| Massage Therapy | In Person | £50 per 60 minutes | |
| Craniosacral Therapy | In Person | £50 per 60 minutes | |
| Tension and Trauma Releasing | In Person | £45 per 60 minutes | |
Contact Elise
Website