Contact Fiona
Visit Website


Fiona Grant
, EFT Practitioner
in Ferndown
Contact Fiona
Website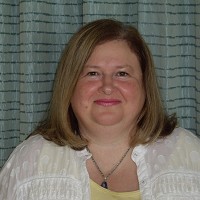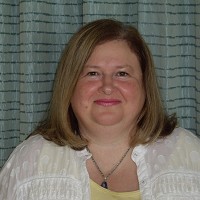 To let you know the type of therapist I am, here are a couple of descriptions about me as a therapist from clients:

"You have such a gentle sincere energy". SMD, Dorset, UK

"Very gentle, sensitive to my needs, sweet, encouraging but supportive and strong too". AF, London, UK
Background & Qualifications
Angel Therapy Practitioner
Advanced Angel Therapy Practitioner
Emotional Freedom Technique Practitioner
Angelic Reiki
BSc (Hons) Psychology
My Specialisms
We are waiting for the therapist to complete this information.
Approach to Therapy & How I Work
In my Emotional Freedom Technique sessions I bring two powerful modalities together, Angel Therapy and Emotional Freedom Technique.

Transformational channelled meditations guided by the Angels are a powerful but lovingly gentle way to help shift elements, areas, experiences and issues in your life. They are suitable for novices, those who have difficulty meditating (that used to me for years!), and those experienced in meditating. In your guided meditation your Angels will work directly with you and your energy to enable a gentle powerful shifting of energy within you. During the meditation, you may for example, feel peaceful and relaxed, lighter inside yourself, as if a weight has been lifted. These feelings are a reflection of the shift of energy within you, which transform elements, areas, experiences and issues in your life. If you wish, you can leave the focus of the meditation 100% up to your Angels, or you are welcome to request a specific area or issue for the focus. After your session a audio recording of your meditation will be emailed to you to continue your transformation.

To aid your transformation even further I offer Angel Programmes. Please find below a list of the programmes I currently offer, however if the area that you'd like help with is not listed, please let me know and I'll let you know if it's an area in which I can be of help.
How To Get The Angels To Help You Programme
Connecting You and Helping You Communicate with your Angels Programme
Enhance and Strengthen Your Communication and Connection with Your Angels Programme
Increase Your Inner Strength, Self Confidence, Self Worth and Self Esteem Programme
Healing the Past, Opening Yourself to Love and Welcoming Love in Programmes (Angelic Love, Romantic Love or Love of Self)
Therapies & Rates
Please note the rates detailed below are there to give you an idea of the therapists standard rates, we strongly advise you contact the therapist for more detailed rates and any offers they may have.
| | | | |
| --- | --- | --- | --- |
| Therapy | Appointment Type | Rate | |
| Emotional Freedom Technique | Skype/Telephone | £75 per 90 minutes | |
| Emotional Freedom Technique | In Person | £75 per 90 minutes | |
| Meditation | Skype/Telephone | £20 per 30 minutes | |
| Meditation | In Person | £30 per 30 minutes | |
Additional Rate Information
Please note, currently I am not able to offer Skype sessions. Special offer on meditations, book a block of 4 sessions and receive your 5th session free. Please note, the free session will be available for you to enjoy via phone or email.
Contact Fiona
Website