Contact Tim
Visit Website

Tim Pratt
, Energy Medicine Practitioner
in Okehampton
Contact Tim
Website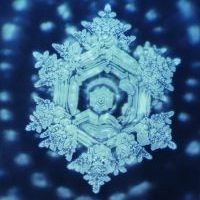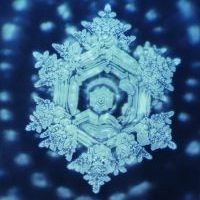 Biomagnetic therapy was concieved by Dr Isaac Goiz Duran in Mexico. It uses medium powered permanent magnets to level internal pH and release energetic blockages in the body. Think of it as internal cleaning which allows the body to heal itself and return to a state of balance. Improvements can be noted in any 'illness' where the body is out of balance ranging from a common cold to more complex cases such as cancers. I would particularly encourage anyone who has any chronic condition which has not been resolved by other therapies, to have a treatment.
Background & Qualifications
Originally from Devon in the UK, I lived in Mexico for 11 years. During that time I discovered Biomagnetism therapy and was able to study with Dr Goiz Duran between 2006 and 2008 participating in both levels of study to become a biomagnetism therapist. I have also studied the work of Dr Ryke Geerd Hamer with Dr. Luis Felipe Espinosa, who has gone into depths around the psychological conficts connected with certain physical afflictions. I practiced in Mexico where I lived, before returning to England in 2010. To my knowledge I was the first to bring the therapy to the UK, from 2006 on visiting the country. I am also a professional cellist (my original reason for being in Mexico) and am trained as a suzuki cello teacher.

I now live in the UK, on the Devon/Cornwall border near the market town of Launceston where I would be happy to attend anyone who would like to have a biomagnetic treatment.
My Specialisms
Biomagnetic Pair therapy of Dr Isaac Goiz Duran.
Approach to Therapy & How I Work
The Biomagnetic pair therapy works on an energetic level within the bodies cells. This in turn allows to the body to heal physically, mentally and energetically. The magnets are applied in pairs where there is an imbalance on the patient who lies down faceup and fully clothed. After around 30 minutes the pairs are retested to check the blockage has been eliminated.
Therapies & Rates
Please note the rates detailed below are there to give you an idea of the therapists standard rates, we strongly advise you contact the therapist for more detailed rates and any offers they may have.
| | | | |
| --- | --- | --- | --- |
| Therapy | Appointment Type | Rate | |
| Energy Medicine | In Person | Please Call | |
Additional Rate Information
At present I am operating on a suggested donation basis. The suggested donation is £40 per session, however if you wish to pay more or less that is up to the individual. I know some struggle and I would not like to deny them a treatment, and also I know there are therapists out there who charge £100+ per session.
Contact Tim
Website