Contact Bobby
Visit Website



Bobby Fox
, Bioresonance Therapy, Craniosacral Therapist, Homeopath
- London
Contact Bobby
Website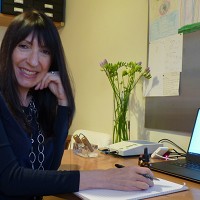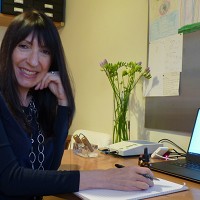 I am a Practical Homeopath working in Whetstone, North London and St Albans, Hertfordshire. I am also a Craniosacral Therapist

I enjoy working with children but treat people of all ages and generally consider myself a family practitioner.


Background & Qualifications
Homeopathy: I trained at the College of Practical Homeopathy (London) and graduated in 2004. Since then I have undertaken post graduate courses at the Allen College of Homeopathy and Orion Homeopathic Training. I have been a supervisor and marker for CPH and keep up to date with regular attendance of seminars and workshops. I am a member of the Alliance of Registered Homeopaths.

Craniosacral Therapy: I trained at the College of Craniosacral Therapy and graduated in 2012. I have attended several post graduate courses, workshops and seminars and I am a member of the Craniosacral Therapy Association of the UK.

Bioresonance Therapy: I became an Asyra Practitioner in 2014.
My Specialisms
I have a lot of experience in children's skin conditions and also adult emotional issues, but do not restrict myself to these areas.
Approach to Therapy & How I Work
I hope that I am open and approachable. I like to think that the therapies I use help people to feel empowered themselves regarding their own health. If you have any questions, or would like to chat with me before making an appointment, please do contact me. You can even book a free 20 minute telephone slot via the online diary on my website, to talk with me and discuss your health concerns. I look forward to hearing from you soon.

www.bobbyfox.co.uk

Therapies & Rates
Please note the rates detailed below are there to give you an idea of the therapists standard rates, we strongly advise you contact the therapist for more detailed rates and any offers they may have.
| | | | |
| --- | --- | --- | --- |
| Therapy | Appointment Type | Rate | |
| Homeopathy | In Person | Please Call | |
| Craniosacral Therapy | In Person | Please Call | |
| Bioresonance Therapy | In Person | Please Call | |
Additional Rate Information
Homeopathy Adults - 1st appointment £90, follow ups £75 *** Homeopathy Children - 1st appointment £60, follow ups £50 *** Craniosacral Therapy Adults/Children £50 *** BioResonance - Adults/Children £120 *** Packages - coming soon
Contact Bobby
Website