Contact Peter C K
Visit Website
Peter C K Smith
, Homeopath
in Truro
Contact Peter C K
Website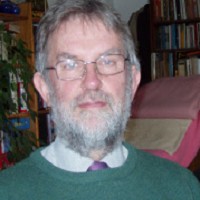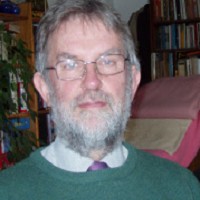 I trained as a Homeopath at the College of Homeopathy (SW Branch) from 1981-1984. During my training as a Homeopath, I also trained in various Light Touch Therapies some of which I have used to this day.

I was trained as a Classical Homeopath, but with a very practical approach.

I am married and have two adult children!

I am writing a book which will contain many of the 'tools' I regularly use with my clients.
Background & Qualifications
I have been interested in Natural Medicine since the mid 1970's and began running a whole food shop in North Cornwall before I began my professional training.

I am a Registered Homeopath (RSHom) with The Society of Homeopaths, the UK's largest registering body. I work in accordance with the Society's Code of Ethics and Practice, hold appropriate professional insurance, and have passed stringent academic and clinical assessments to ensure my fitness to practise.

I am on a voluntary register that has been accredited by the Professional Standards Authority. This demonstrates my commitment to high professional standards, to enhancing safety and delivering a better service.

I trained in Spinal Touch, Orthobionomy and Hyperton-X during my Homeopathic training and in 2010 I began my training in Jin Shin Jyutsu, which I have been practicing alongside my other therapies and have come to rely on it as a very gentle yet powerful therapy which reaches the parts that other therapies don't!
My Specialisms
Like most homeopaths, I treat people with a very wide range of problems. I specialise in helping people to turn their lives around, especially where there are issues with panic attacks, anxiety, and general lack of assertiveness which I am dealing with in the book I have mentioned above.

It still amazes me that people can walk through the door of my office in a terrible state and can leave feeling calm and back in control, armed with not only homeopathic remedies but a wide array of self-help tools.

People are starting to use the word APPROPRIOPATHY which is a tongue-in-cheek way of saying "let's use whatever is appropriate from a wide range of options".

Hahnemann, the discoverer of Homeopathy, was highly eclectic at the end of his career. He wrote in his Organon of Medicine words to the effect that the healer's only aim is to return the patient to harmony as soon as possible.
Approach to Therapy & How I Work
My job is simply to empower people to help themselves to heal. By careful questioning they gradually tell me which remedy is most likely to help them to achieve that.

I believe that just because you have been told that there is nothing that can be done about a particular problem is not necessarily true.

Helping people to change their minds (their way of thinking and the limitations that they have either placed on themselves or had placed on them by others) is the most important thing that I can do.


Therapies & Rates
Please note the rates detailed below are there to give you an idea of the therapists standard rates, we strongly advise you contact the therapist for more detailed rates and any offers they may have.
| | | | |
| --- | --- | --- | --- |
| Therapy | Appointment Type | Rate | |
| Homeopathy | In Person | £48 per 90 minutes | |
Contact Peter C K
Website