Contact Rosanna
Visit Website

Rosanna Law
, Homeopath
in Chelmsford
Contact Rosanna
Website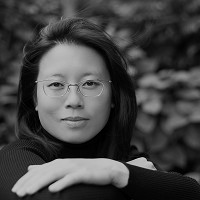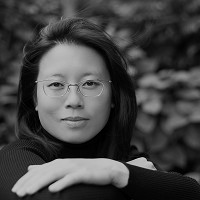 Patient Reviews:
"I have been following my homeopathic protocol created by Rosanna for a year now and initially approached the treatment with a sense that this was going to be an important part of maintaining health.  The benefits of the treatments have surprised me however and been so powerful not only in terms of addressing issues that I had but also in other unexpected areas including the dramatic improvement in my sleeping pattern and general feeling of well-being and coping.  Rosanna has discussed and accurately pinpointed my concerns and symptoms during our appointments, either in person or over Skype, and her sensitive responses have allowed me to speak openly about fears and anxieties and we can begin to treat them.  The treatments are part of my everyday routine, they arrive quickly and with detailed instructions.  I cannot recommend Half Moon Homeopathy and Rosanna highly enough." 
Sarah (London) Oct 2017

"After reading the book "The Journey" I was curious to follow the Journey process. Rosanna was prompt in her reply to my enquiry and made the process easy for me to follow over the three sessions. She has a soothing voice igniting my imagination and I was able to really explore the issues I wanted to deal with. I would highly recommend her as a Journey Practitioner for anyone requiring clarity on their issues." Steve (London) Oct 2018

Hello and welcome - this is Rosanna. I am a Journey Practitioner and a Homeopath, bringing empathy, intuition and rigour to guide your healing process. In consultation, I hold a trusted space for you to confide your concerns, may they be physical, mental or emotional. I see my patients as unique individuals, helping them make sense of how they become unwell, understanding their personal journeys and enabling them to find their way back to health, purpose and wholeness.

I am registered with the Society of Homeopath and I abide by the Code of Conduct, including Patient Confidentiality.

My practice is based at Neal's Yard Therapy Room in Covent Garden, London and at Moulsham Mill, Chelmsford Essex.

Alongside my private practice, I work at Helios Homeopathic Pharmacy in London, offering expert advice to customers in the UK and abroad.

For more testimonials and information, visit: https://www.halfmoonhomeopathy.com and http://www.rosannalaw.com


Background & Qualifications
Rosanna Law MA (Cantab) MSc RSHom

MA (Hons) University of Cambridge
MSc (Hons) London School of Economics
BSc (Hons) Middlesex University
BArch (Hons) Cardiff University
My Specialisms
JOURNEY HOMEopathy

I work with individuals who are looking to develop themselves internally - not through seeking knowledge from without, but through making meaningful connections within.

Sometimes the impetus for change is pain, either physical or emotional, or there is a sense of being stuck-in-a-rut, in the form of chronic conditions or low moods. At other times, individuals are instinctively drawn to explore a more meaningful and fulfilled way of living their lives. You may have experienced low self-esteem, suffered from poor relationships or felt that you are never good enough. My work goes to the very core of this sense of self - it explores the make-up of this identity, questions the costs of unconscious emotional burden, identifies old patterns which are no longer valid and, therefore, allows true freedom and self-worth to flow from within. Working in a one-to-one private setting, I hold the sacred space and guide individuals to examine their internal wiring, understand how these default wiring came into being in the first place, make conscious decisions about them and rewire as necessary so that healing and transformations are instigated effortlessly from within.

From this place of empathy and rapport, homeopathic remedies are used to stimulate the vital force to flow in the direction of healing, to restore health, mental balance and emotional well-being. The use of IRIDOLOGY and Electro-Acupuncture By Voll (EAV) are insightful windows to access your bodily wisdom and inner oracle.
Approach to Therapy & How I Work
Drawing on the ancient wisdom of Ayurvedic and Chinese Medicine, I focus on the Chakras and Meridians systems (energy channels) as healing frameworks. These frameworks allow apparently-random symptoms in different parts of the mind and body to be connected and considered holistically. This helps unravel the complex dis-ease pathways and therefore structure priorities of treatment.

Advanced EAV (electro-acupuncture by Voll) is used to assess the state of the meridians which often show signs of disturbance before conditions are manifested in the physical body. Blockages and imbalances in the energy centres are indicated in each patient and homeopathic remedies are used to address the pattern of dis-ease. By restoring the natural flow of energy, patients often find themselves un-stuck on their life-paths and their overall well-being improved considerably.

Natural and side-effects free, homeopathic remedies are used as energetic catalysts to initiate your self-healing responses. I use traditional 200 year-old homeopathic remedies as well as the new meditative remedies proved within the last 2 decades. As our relationship with Nature evolves dynamically, the new meditative remedies facilitate the corresponding shifts in perspectives.

For chronic conditions, your initial consultation will last 1.5 - 2 hours and remedies will be prescribed for you. In the same way that remedies are person-specific, your response to the remedies will be unique to you. These responses are managed through follow-up sessions, normally scheduled 4-6 weeks apart. The length of treatment will, of course, depend on your individual circumstances but typically, 3-6 sessions are needed to facilitate a lasting healing response.
Therapies & Rates
Please note the rates detailed below are there to give you an idea of the therapists standard rates, we strongly advise you contact the therapist for more detailed rates and any offers they may have.
| | | | |
| --- | --- | --- | --- |
| Therapy | Appointment Type | Rate | |
| Homeopathy | In Person | Please Call | |
| Homeopathy | Skype/Telephone | Please Call | |
Testimonials
Hiroko on 20/03/2019
"I had an amazing session with Rosanna's therapy. It was an eye opening experience and interesting inner journey. Highly recommended. "
Contact Rosanna
Website