Contact Amy
Visit Website

Amy Armstrong
, Hypnotherapist
in Bristol
Contact Amy
Website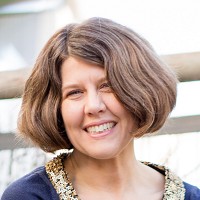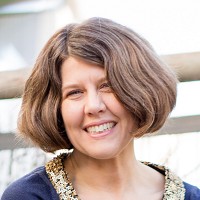 My focus is on helping individuals at every stage of life to be who they were really born to be - to help them calm their mind, build their confidence, and get back on track so they can start to enjoy life to the full again, in their way, on their terms.

I am an experienced Leadership and Wellbeing coach and clinical hypnotherapist, with a background of nearly two decades in leadership roles in high-performance business in the EdTech sector. For over seven years now, I have specialised in helping emerging leaders and founders overcome stress, overwhelm and self doubt, so that they can thrive with calm, confidence and clarity.

I am also a mum of three school children, and passionate in my support of young people and students to navigate the stresses of the modern world. As well as seeing school children and students in my private practice in Bristol, I love my role as guest lecturer at Cardiff Business School, and have taught business and management undergraduates and Masters graduates teamwork, project planning, and presentation skills since 2012.




Background & Qualifications
I have studied extensively with one of the UK's leading hypnotherapy training organisations, Clifton Practice Hypnotherapy Training. I hold the Clinical Hypnotherapy Practitioner Diploma, Solution Focused Hypnotherapy Diploma, and the Diploma in Hypnotherapy & Psychotherapy from the National Council for Hypnotherapy (NCH) - the Gold Standard in clinical hypnotherapy practice. I am a member of the National Council of Hypnotherapists and the Complementary and Natural Healthcare Council (CNHC).
My Specialisms
Work-related stress, anxiety, low confidence, low self-esteem, exam nerves, disturbed sleep, and phobias such as public speaking and flying.
Approach to Therapy & How I Work
I am a clinical hypnotherapist specialising in solution-focused hypnotherapy, supporting clients to connect with their natural resources and strengths, and develop new, empowering strategies to enable them to achieve the results they seek.

Hypnotherapy is a skilled, gentle communication approach aimed at directing a person's imagination in a way that helps elicit changes they are seeking, in some perceptions, feelings, thoughts and behaviours. It combines clinically proven techniques drawing from the best of Cognitive Behaviour Therapy (CBT), Solution Focused Brief Therapy, and Neuro-Linguistic Programming (NLP), with a scientific understanding of how the brain works, and Hypnosis (trance) to help people make the positive changes they are seeking so they can improve the quality of their lives.

How does it work?
Our brain is immensely adaptable throughout our lives, able to develop and strengthen new neural pathways through the repetition of thoughts and behaviours. Some people believe hypnotherapists can change a person's mind just like the stage and TV hypnosis shows. Actually, these are more like magic tricks, and in reality you will always remain in control: no-one can make you do anything you don't want to. My skill is to help you get your mind in the relaxed state where you decide what is best for you. Perhaps think of this rather like when you are with a friend who is upset. We don't join them in their distress and the physical feelings associated with their issue, rather we can think clearly and calmly. Trance allows you to be your own best friend.

Therapies & Rates
Please note the rates detailed below are there to give you an idea of the therapists standard rates, we strongly advise you contact the therapist for more detailed rates and any offers they may have.
| | | | |
| --- | --- | --- | --- |
| Therapy | Appointment Type | Rate | |
| Hypnotherapy | In Person | £65 per 60 minutes | |
| Hypnotherapy | Skype/Telephone | £65 per 60 minutes | |
Additional Rate Information
I am a clinical hypnotherapist practicing solution-focused hypnotherapy. I run a busy clinic in the lovely relaxed setting of The Family Practice, 116 Gloucester Road, Bishopston, Bristol BS7 8NL. I am very happy to see clients via Skype or Zoom, and find the online approach to be just as effective as face to face, as backed up by recent research. I charge £65 per session and £50 for concessions and low income; or payment in advance of £600/£450 for ten sessions I offer all clients a free initial consultation, so that they have the opportunity to meet me and understand how I might be able to help them. During this I will give you a complementary copy of a special relaxation MP3 track; take time to listen to you, and explain how the brain works, why we can suffer as we do, and what we can do about it. Please text, call or email me if you have any questions. Alternatively, you can book directly via https://amyarmstrong.as.me/
Contact Amy
Website