Contact Caroline
Visit Website


Caroline Huish
, Hypnotherapist
in Nr Bristol
Contact Caroline
Website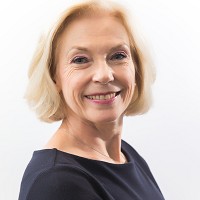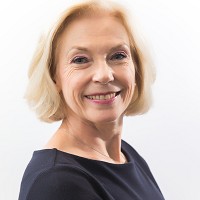 I am a Senior Clinical Hypnotherapist, Psychotherapist and NCH Accredited Supervisor covering the South Gloucestershire and North Bristol area. I am married with three grown up children.

I have over 10 years clinical experience as a full time Clinical Hypnotherapist and Psychotherapist. I am very fortunate to be able to work with clients in a wonderful setting. The Old Rectory Clinic is a beautiful and peaceful clinic based in a stunning Grade II listed building nestled in the heart of the charming conservation village of Iron Acton, South Gloucestershire.

I use Solution Focus Hypnotherapy in conjunction with Psychotherapy, CBT (Cognitive Behaviour Therapy), NLP (Neuro Linguistic Programming) and also Personal Life Coaching. I believe that everyone is unique and individual; therefore each session is tailored specifically for you and your needs to help you achieve your goals, reduce your stress and overcome the challenges you are currently facing.

In addition to being a senior hypnotherapist I am also an Accredited Hypnotherapy Supervisor. This means that in addition to working with clients I am also able help and support other hypnotherapists throughout the UK.

I am very passionate about hypnotherapy as I genuinely believe that it can help to change people's lives for the better. I am a very positive and enthusiastic person and this rubs off on my clients. I ensure that my clients leave each and every session feeling upbeat, positive, relaxed and optimistic about their future.
Background & Qualifications
Before becoming a hypnotherapist I worked within Bristol's voluntary sector, either as a volunteer or in a salaried position. My main area of focus was working with children and young people with disabilities and working with the various voluntary sector organisations who help and support the children and their families. Part of my role included being the voluntary sector representative on Bristol City Council for children and young people's services.

I originally trained at the Clifton Practice Hypnotherapy Training School in Bristol where I gained a Diploma in Hypnotherapy and Psychotherapy and also the Hypnotherapy Practitioners Diploma. This is the first, nationally accredited Diploma in Hypnotherapy. It is accredited jointly by the National Council for Hypnotherapy and NCFE. I then went onto train as a Accredited Supervisor at Regents University in London where I gained my qualification in Hypnotherapy Supervision.

I use Solution Focus Hypnotherapy and also include, where appropriate, Psychotherapy, CBT (Cognitive Behaviour Therapy), NLP (Neuro Linguistic Programming) and also Personal Life Coaching. Together, working in partnership, I can help and support you to overcome a wide range of challenges utilising your own skills, strengths and resources.

I am a member of the following organisations:

National Council for Hypnotherapy (NCH)
Complementary and Natural Healthcare Council (CNHC)

My qualifications include:

Hypnotherapy Practitioner Diploma - HPD
Diploma in Hypnotherapy - DHP
CBT (Hyp)
NLP (Level 1)
Certificate in Counselling Skills
Certificate in Personal Coaching
Solution Focus Brief Therapy
NCH Accredited Hypnotherapy Supervisor - Acc.Hyp.Sup

I am an Accredited Member of the National Council of Hypnotherapy (NCH) who are one of the main professional bodies for hypnotherapy in the UK. I abide by their strict code of conduct and ethics. I continually update and enhance my skills through Continual Professional Development and regularly attend supervision, training courses and conferences.

I thoroughly enjoy working as a clinical hypnotherapist. It is an immensely rewarding and satisfying career which gives me huge work satisfaction. I love seeing the changes within people as they make positive progress with their difficulties.


My Specialisms
I thoroughly enjoy working with adults and young people who are experiencing challenges with the following:

Anxiety
Stress
Panic attacks
Motivation
Depression
Obsessions (OCD)
Anger management
Weight management
Fears and phobias
Sleeping problems
Confidence and self-esteem building
Drug and alcohol difficulties
Irritable bowel syndrome (IBS)
Approach to Therapy & How I Work
I thoroughly enjoy working with adults and young people over the age of 16yrs.

As a therapist, I work in a multidisciplinary way with many tools in my toolbox. There include

Hypnotherapy
Solution Focused Therapy
Suggestion Therapy
Psychotherapy
Neuro Linguistic Programming (NLP)
Life Coaching
Cognitive Behavioural Therapy (CBT)
Solution Focus Brief Therapy



Therapies & Rates
Please note the rates detailed below are there to give you an idea of the therapists standard rates, we strongly advise you contact the therapist for more detailed rates and any offers they may have.
| | | | |
| --- | --- | --- | --- |
| Therapy | Appointment Type | Rate | |
| Hypnotherapy | In Person | £70 per 60 minutes | |
| Psychotherapy | In Person | £70 per 60 minutes | |
Additional Rate Information
Initial Consultation and Assessment - £70 and lasts up to one hour (includes a complementary relaxation CD/Download) Individual Tailored Sessions - £70 each for one hour. Stop Smoking Therapy £200 (lasts up to two hours and includes a complementary relaxation CD/Download, and supporting documentation). Initial Consultation and Assessment The initial session is an integral part of your therapy and serves a number of purposes. It provides the opportunity for me to take notes and for you to describe the challenges you are currently facing. I also explain how the brain works, the relationship between our conscious and subconscious mind and I provide you with a clear understanding of the origin of our thoughts, habits and behaviours. I also clarify what hypnotherapy is (and is not!) and how I also incorporate CBT (Cognitive Behavioural Therapy) and NLP (Neuro Linguistic Programming) into your tailored sessions where appropriate. During the initial consultation we will agree what goals you would like to work towards and put together a plan of action to help you to achieve them. No hypnosis treatment will take place during the initial consultation; however a complimentary relaxation CD/download will be provided for use at home in between sessions and will form an integral part of your therapy. All CD's/downloads and other materials are included in the fees. Subsequent Sessions There is generally a gap of one week between the initial consultation and therapy starting. Each session lasts for approximately one hour and is completely tailored to you and your individual needs. We begin by reviewing how your week has been with an emphasis on what is going well. I review and explain how the brain works and tangible tools and strategies are described. This is followed by hypnosis, which most people find extremely relaxing, and it is designed to consolidate the therapeutic work.
Contact Caroline
Website