Contact Geraldine
Visit Website


Geraldine Daly
, Hypnotherapist
in Ruislip
Contact Geraldine
Website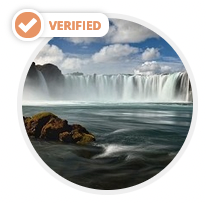 During my time in mainstream education, I decided I needed to learn new ways of alleviating the stress and anxiety which I experienced firsthand. I now share these skills as part of my programmes. My aim is to teach individuals these skills, through a multimodal approach, showing how they can address and release the stresses and strains they experience at work, in their personal relationships, as well as in their life in general.

My background is a varied one. I spent many years working in the airline industry, working for a charity and a local authority before retraining to become a teacher. I have over a decade of experience of working in secondary education in the UK as well as in Spain. In addition to working with individuals on my programmes, I also work part-time with children with special needs.

During my teaching career, I have held various posts of responsibility, Subject Head, Head of Accelerated Learning Programme for Languages and Director of a Student Mentoring Programme. I have also had extensive experience of mentoring staff, both as a line manager and NQT mentor, together with working in partnership with local primaries.

I have a good understanding of the pressures people are under and how stress can impact not only on their health, well-being, family life, but also their performance.

Background & Qualifications
I have always had an interest in alternative therapies having experienced the benefits myself. I have trained in a variety of therapies including Holistic Massage, Indian Head Massage, Seated Meridian Acupressure, Eastern Facial Massage, and have specialised in Clinical Hypnotherapy, Stress Management, Emotional Freedom Technique, and EMO (Energy In Motion). I have used these 'talking therapies' successfully throughout my teaching career to help not only teachers and students but many other individuals where stress has been impacting on their lives.

I am registered with the National Council for Hypnotherapy (MNCH Reg.) and the Complementary and Natural Healthcare Council (CNHC). I am fully insured through the Complementary Therapist Association (CThA) and the Association for Meridian Therapies (AMT). I also hold a current DBS certificate.
My Specialisms
I specialise in stress management and wellness coaching.


Approach to Therapy & How I Work
I work in a holistic way, using a unique blend of the therapies I have trained in, tailored to the individual.
Therapies & Rates
Please note the rates detailed below are there to give you an idea of the therapists standard rates, we strongly advise you contact the therapist for more detailed rates and any offers they may have.
| | | | |
| --- | --- | --- | --- |
| Therapy | Appointment Type | Rate | |
| Hypnotherapy | In Person | £55 per 60 minutes | |
| Emotional Freedom Technique | In Person | £55 per 60 minutes | |
| Abdominal Sacral Massage | In Person | Please Call | |
Additional Rate Information
Pay as you go sessions Ad hoc (pay as you go appointments) £55.00 (60 minutes) Bronze Package: This support program can be taken as 3 x 1 hour appointments working towards achieving your immediate goals. Investment £150 when paying in advance (save £15) Silver Package: This support program can be taken as 5 x 1 hour appointments working towards achieving your longer term goals. Investment £250 when paying in advance (save £25) Gold Package: This support program can be taken as 10 x 1 hour appointments. Investment £500 when paying in advance (save £50). This is the most popular option for clients who want to fast track their way to positive results for those who want effective change and want it now! The weekly appointments keep you focused and motivated offering you full support when you need it most. These appointments can be blended to include the various services that I offer. Payment All fees are payable in full at the time of the consultation. Payment options are by direct internet banking, cash or Pay Pal (with 5% admin fee). Please note that I do not accept cheques. Failure to attend a consultation or follow-up appointments without 24 hours notice will be charged at the full rate.
Contact Geraldine
Website