Contact Honey
Visit Website



Honey Lansdowne
, Hypnotherapist
in West Sussex
Contact Honey
Website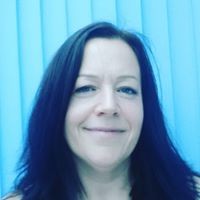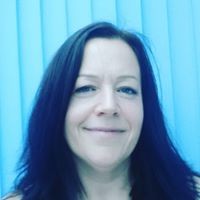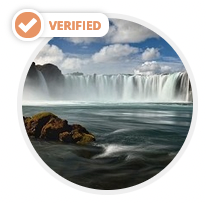 Hi there. I'm Honey. An advanced Hypnotherapist, NLP Master Practitioner and Psy-TaP Practitioner. I see people in person in West Sussex and also Worldwide on Skype.

Do you have an issue that you don't seem to be able to overcome on your own? You might have tried to fix it before or found a way to 'work around it'. Have you considered Hypnotherapy as a solution?

Often, people have tried numerous ways to make changes before they consider Hypnotherapy, but have found the problem doesn't go away. Hypnotherapy is an extremely effective way to tackle issues or make changes.

You don't need to live with depression, anxiety, stress or confidence issues which drastically affect your life, when these can be treated fairly easily with Hypnotherapy or NLP. People usually say they wish they had come sooner.

If you want to lose weight, stop smoking, overcome anxiety, a phobia, depression or maybe relax or sleep better I can help. I can help you feel better from the very first session.

Background & Qualifications
Qualified Advanced Hypnotherapist
NLP Master Practitioner
Psy-TaP Practitioner
Qualified life coach

My Specialisms
There are several aspects to my work (which I combine to give you the best outcome):

Hypnotherapy is great for getting rid of problems and unwanted behaviours. It is also good for many health issues, stress, anxiety and increasing confidence and self esteem. It takes away the bad and puts in the good.

NLP is great for phobias, removing limiting beliefs, changing how the past feels, understanding yourself, creating positivity, and generating amazing confidence and motivation so it's very useful for sport and business as well as everyday life.

Coaching is about shifting from a current state or situation and finding solutions, creativity and positivity for the future. A coach is someone non-judgemental, who is on your side and wants the best possible outcome for you. Your coach will help you find the answers in yourself and generate solutions. This gives you your own skills and tools for the future.

Approach to Therapy & How I Work
I can help you cut through everything external that has happened or is happening to you and come out better and stronger than ever before.

I can help you:
Stop smoking in one 2 hour session.
Remove anxiety and phobias in 1-2 sessions.
Totally relax, sleep better or build your confidence in one session.
Overcome depression, lose weight or get your life back on track.
Therapies & Rates
Please note the rates detailed below are there to give you an idea of the therapists standard rates, we strongly advise you contact the therapist for more detailed rates and any offers they may have.
| | | | |
| --- | --- | --- | --- |
| Therapy | Appointment Type | Rate | |
| Hypnotherapy | In Person | £105 per 60 minutes | |
| NLP | In Person | £105 per 60 minutes | |
| Psy TaP | In Person | £105 per 60 minutes | |
Additional Rate Information
Stop smoking is a 2 hour session costing £275. I blend several techniques for great results.
Contact Honey
Website