Contact Isma Karin
Visit Website


Isma Karin Kumar
, Hypnotherapist
in Glastonbury
Contact Isma Karin
Website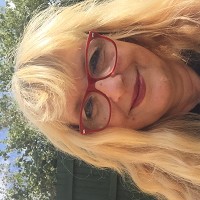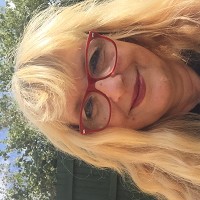 Hello I am delighted to see that you are browsing my profile. I am a Solution Focused Hypnotherapist and work mostly via skype as I do live in two countries.( England and Germany) Research has shown that therapies via skype as good as in physical form in fact in many cases it seems to work even better . My clients certainly agree to that. as my testimonials are showing on my website.
I love helping people to reach their personal goals and to feel better quickly and have vast experience with many stress related problems.
I do work out of office hours and also on weekends time permitted. I have had completed training also in EFT, and Reiki and recently finished a course in positive psychology and Demystifying Mindfulness from the University of Leiden.
In my free time I do write books and take walks with my Maltese dog in the beautiful country side either in Germany or England,
Background & Qualifications
Solution Focused Hypnotherapist, EFT Therapist , Reiki Teacher, Angel Therapist Practitioner ( Doreen Virtue)
My Specialisms
Stress related problems like sleep difficulties, weight gain, anxiety , low mood, fear of flying , stop smoking, hypno birth , public speaking, ect
Approach to Therapy & How I Work
I love working with people and helping them to reach their personal goals. The personal goal could be to sleep better, or to loose weight, to enjoy life more, to be happier, to be able to speak in public ect.
I do work mostly via skype also out of hours and my clients are saying that each session is very enjoyable and a highlight in their week.
Therapies & Rates
Please note the rates detailed below are there to give you an idea of the therapists standard rates, we strongly advise you contact the therapist for more detailed rates and any offers they may have.
| | | | |
| --- | --- | --- | --- |
| Therapy | Appointment Type | Rate | |
| Hypnotherapy | In Person | £60 per 60 minutes | |
Additional Rate Information
Initial consultation is 15,00£ via skype ( 25 in person) , You will receive also a free mp3 for your daily personal use. each following session is 60.00£ however if you book more sessions in advance the rate will be reduced. I do also have special rates for carers .
Contact Isma Karin
Website