Contact Jeffrey
Visit Website

Jeffrey Lloyd
, Hypnotherapist
in Wigan
Contact Jeffrey
Website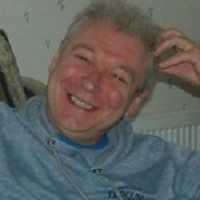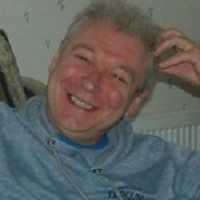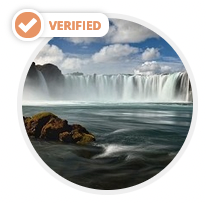 Imagine what it would be like to be 'free' from anxiety issues you may have struggled with for years?. I, like so many, have been through various anxious and stressful times including getting divorced, moving house, losing my job and financial problems.I still recall those times in my life vividly, feeling my heart thumping so hard I thought it was going to burst through my chest and my mind so full of worries I thought my head was going to explode!. Are you experiencing similar symptoms because of all your stress and anxiety? Are you worried about your job, family or partner?. Or are you struggling with health issues, perhaps from weight gain or smoking for example? You may feel as though you are stuck and there is no way forward. That is exactly how I felt until I took the plunge and decided to try hypnotherapy to treat my issues. After just a few sessions I was able to completely transform my life for the better. In fact, the positive change was so life changing it inspired me to train to become a Hypnotherapist, specialising in treating anxiety and stress.You too can experience that freedom using' RAPID PROGRESS THERAPIES (RPT),' a program designed to give you rapid relief from your anxiety and stress and help you cope better with your busy life.



Background & Qualifications
Qualified Colour Therapist/healer 1999 Guildford Open College Qualified Psy-Taps 2017

Qualified Hypnotherapist European college of Hypnotherapy 2003 Member of The General Hypnosis Register
Member of the college of Medicine
Qualified in Past Life Regression European College of Hypnotherapy 2003

Qualified In EFT (emotional freedom technique 2007 Lionheart training School

Qualified Quantum Healing Hypnosis 2014

PSY-TAP 2017





My Specialisms
I am an Expert in treating,Anxiety and Stress
Approach to Therapy & How I Work
I work in a friendly informal way,always putting the clients needs first.I give free initial consultations if requested to help put clients at ease and to help show the simplicity and power of hypnosis and E.F.T.
Therapies & Rates
Please note the rates detailed below are there to give you an idea of the therapists standard rates, we strongly advise you contact the therapist for more detailed rates and any offers they may have.
| | | | |
| --- | --- | --- | --- |
| Therapy | Appointment Type | Rate | |
| Hypnotherapy | In Person | £75 per 90 minutes | |
| Emotional Freedom Technique | In Person | £75 per 60 minutes | |
| Mindfulness | In Person | Please Call | |
Additional Rate Information
a single session of hypnosis is £75,smoking is a one off session £150. I recommend choosing one of my packages to get the best greatest benefit and results for other issues such as weight,anxiety,and panic attacks please visit my website for more information www.hypnotherapywigan.co.uk for more information
Contact Jeffrey
Website