Contact Karen
Visit Website

Karen Dunnet
, Hypnotherapist
- Skipton
Contact Karen
Website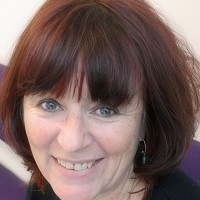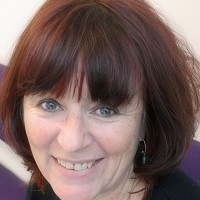 Hello, my name is Karen Dunnet. I am a fully qualified Solution Focused Hypnotherapist and I would love to help you to make improvements to your life. I have therapy rooms in both Skipton and Embsay.

What is Solution Focused Hypnotherapy?

Solution Focused Hypnotherapy is a talking therapy that combines psychotherapy and hypnotherapy. It is based on the latest neuroscience and brain research and has some similarities to Cognitive Behavioural Therapy in this respect. It also utilises some aspects of Neuro Linguistic Programming, particularly when dealing with phobias and traumas. The basis of Solution Focused Hypnotherapy is that we have all the resources and strengths that we need to make positive changes to our lives and, as the name suggests, we focus on solutions, not problems. There is no need to delve down into why a problem exists, it can be counterproductive to revisit past, perhaps painful, events. The key is to look forward and to aim for a happy, positive future.

How could Solution Focused Hypnotherapy Help?

Life can be challenging, sometimes we find it hard to cope and our anxiety levels rise making us irritable and unhappy. This can affect many aspects of our lives: sleep, self-confidence, weight, aches and pains to name but a few. By recognising that we are suffering, and taking action, we can get back in control of our lives. Solution Focused Hypnotherapy can help you to understand what is happening, why you may be suffering and what we can do about it. We work together as a team, with commitment and effort from both you and me.

What to Expect in your First Session:

The Initial Consultation lasts for about 1 hour and it is during this session that I would ask you for details of what you feel is wrong with your life and what you would like to change. I then give you a simple explanation of how the brain works, with specific reference to your problem, and how trance can help us to make the changes you wish to achieve in. I will be more than happy to answer any questions you may have throughout this session. The Initial Consultation will enable me to develop a personalised treatment plan for you and will also give you all the information you need to decide if this is the right path for you to take.

What Happens Next?

If you decide that this is right for you, subsequent sessions last 50 - 60 minutes. We use a combination of psychotherapy techniques and hypnotherapy to help you to focus on the positives and achieve the long-lasting changes you are aiming for.




Background & Qualifications
Diploma in Solution Focused Hypnotherapy from the Clifton Practising Hypnotherapy Training School
Hypnotherapy Practitioners Diploma
Fully Insured
DBS checked
My Specialisms
Solution Focused Hypnotherapy is an excellent treatment for anxiety and stress, I have had great success in this area. I also have experience of working with cancer sufferers and have helped people overcome anticipatory vomiting and also worked to reduce anxiety with people coping with terminal illness.
Approach to Therapy & How I Work
In Solution Focused Hypnotherapy we work together as a team, commitment and effort to the process is required from both of us. By helping you to understand how the brain works, how small changes to how we think and behave can have a hugely beneficial effect on our lives, I aim to provide you with the knowledge and tools to achieve your goals in a relatively short period of time. There is no need to revisit past, perhaps painful, experiences, we are aiming to achieve your goals for the present and future and so focus on that. This means that it is a very positive experience, we aim to have lots of fun along the way!
Therapies & Rates
Please note the rates detailed below are there to give you an idea of the therapists standard rates, we strongly advise you contact the therapist for more detailed rates and any offers they may have.
| | | | |
| --- | --- | --- | --- |
| Therapy | Appointment Type | Rate | |
| Hypnotherapy | In Person | £50 per 60 minutes | |
Additional Rate Information
Solution Focused Hypnotherapy Rates: Telephone discussion - free of charge Initial Consultation, 60-90 minutes, £25 - half price Subsequent sessions, 60 mins, £50 Smoking cessation, single session of approximately 2 hours duration, £120 Individual relaxation, 40 mins, £30 Skype sessions are also available.
Contact Karen
Website