Contact Laura
Visit Website

Laura O'Callaghan
, Hypnotherapist
in Maidstone
Contact Laura
Website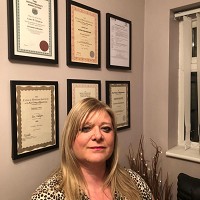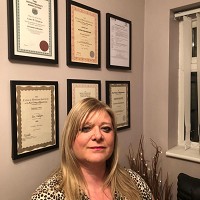 Hi, my name is Laura and I am a qualified hypnotherapist, CBT Practitioner, CONTROL practitioner and remedial hypnotist.
My passion is to help others live a better quality of life. I completely understand starting something new can be the hardest bit, the good news is the fact you're reading this is that you're already on your way to becoming a happier, healthier, more successful you.
Mind Therapy can help in a way that is best for you personally due to the expertise available. I'm not just qualified as a hypnotherapist I am also a CBT Practitioner and also proud to say a qualified CONTROL practitioner ( more info on website) a therapy that does not use deep Trance however does make rapid changes. Also I have skills in phycology of selves and NLP.
Mind therapy can help with a range or issues or obstacles. Mind Therapy is based in Maidstone, Kent and the sessions or programmes are tailored to your own needs which will be practical and effective, as we will work together to define your goals; whether you're struggling with anxiety, stress, phobias, sleep problems, confidence, self esteem, exams and presentation fears, compulsive behaviours, weight loss, stopping smoking or other unhealthy habits or issues. You can transform your life in just a few sessions, so don't delay; make your initial appointment today or feel welcome to call me for a chat or send me a message if you prefer. I look forward to helping you.
Background & Qualifications
I'm a fully qualified Hypnotherapist and studied with the Kent school of hypnotherapy to Diploma level and taken advanced courses to extend my knowledge, to give the best outcome to my clients. I have extended knowledge and qualified in phsycology of selves and NLP. After qualifying in 2013 I then went on to qualify as a CBT practitioner within hypnotherapy and then went on to gain CBT as a stand alone talking therapy to DIPLOMA level. Then in 2017 I had the opportunity to become a CONTROL PRACTIONER ,for the fantastic ,TIM BOX author of Clear your head ,founder of his CONTROL SYSTEM. I'm proudly a fully qualified and Recognised practicing CONTROL PRACTIONER.
My Specialisms
I specialise in rapidly changing negative thought patterns helping with a fast range of issues using Mind Therapy's unique transformation programmes. Using the Therapy that works for you! As we are all unique.

I help clients overcome Anxiety , weight issues, habits to stop smoking, nail biting etc. Sleep issues, fears, phobias, OCD, confidence issues, self esteem, guilt, frustrations, victimisation, bullying, public spreaking, exam nerves, driving test nerves, pain management, basically any cycle of negative behaviour they can't stop. The list is endless. Mind Therapy also is qualified in VIRTUAL GASTRIC BAND THERAPY. What ever your issue give us a call if I can't help for any reason I have a list of qualified therapist, so I'm sure I can past you on to someone suitable for you.


Approach to Therapy & How I Work
My therapies can ENPOWER you LIBERATE you UPGRADE your thinking to what you choose .

Due to the different range of therapies I'm qualified in, I offer over an hour free one to one consultation to ensure you choose the right Therapy for you. To make sure you get the best out of your sessions. Mind therapy can mix the therapy up to suit the client, as Mind Therapy pride there selves on being totally bespoke. Plus are proud to give good outcomes. No Therapies are the same as I truly believe we are all different and unique so need to be treated unique.

Registered with hypnotherapy association and fully insured with Balens.
Therapies & Rates
Please note the rates detailed below are there to give you an idea of the therapists standard rates, we strongly advise you contact the therapist for more detailed rates and any offers they may have.
| | | | |
| --- | --- | --- | --- |
| Therapy | Appointment Type | Rate | |
| Hypnotherapy | In Person | £50 per 60 minutes | |
| Cognitive Behavioural Therapy | In Person | £50 per 60 minutes | |
Additional Rate Information
See website and look on Facebook for offers. BE QUICK BECAUSE IVE TAKEN 33% off THE CONTROL SYSTEM, INC A FREE Consultation PLUS INCLUDING A FREE TASTER SESSION. THATS 2 2 HOURS IM GIVING AWAY FREE CALL 07500004393. While offer lasts Www.mindtherapy-hypnotherapy.co.uk https://www.facebook.com/cbtandhypnotherapy/ Email mindtherapyhyp@gmail.com. Or call 07500004393
Testimonials
Andy Dowling on 20/11/2018
""Hi Laura, I had to send this email to thank you for all you have done for me recently.

For the past 50 years my life has been overshadowed by my phobia of "Tomatoes" If I came in contact with one I would feel physically sick and on occasions was indeed so. I could not go near them and kept my phobia to myself if possible as it could make my life feel like hell.

When shopping I always checked the ingredients on packets etc and if it contained tomatoes it went back on the shelf. So my food was limited by this. When eating out I always had to request no tomatoes on my plate and if so it went straight back.

On my second session with you I can hardly believe that I could not wait to get into your kitchen to get my hands on a tomato and cut it in half and pose with it, My wife and my mother were gobsmacked by this. I have now eaten several new things that have tomato in them and have not been ill and enjoyed them. I have twice now had tomatoes on my plate when eating out and it has not bothered me one bit.

Thank you big time
Laura"
Lizzie on 20/11/2018
"You won't find a kinder more understanding therapist than Laura. She will put you at your ease and be as excited as you are when you accomplish your goals.
I saw Laura to help me lose weight not only am I over a stone and a half down but my anxiety has disappeared too.

You won't regret choosing Laura, call her now. "
Contact Laura
Website