Contact Lisa
Visit Website
Lisa Jackson
, Hypnotherapist
in Croydon
Contact Lisa
Website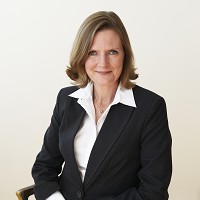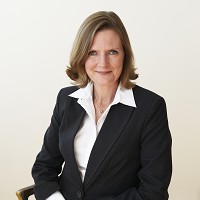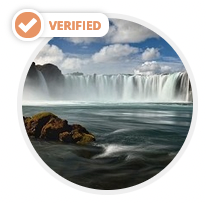 I'm Lisa Jackson, a highly experienced hypnotherapist based in Croydon, south London (I am also able to offer sessions worldwide via Skype). I founded Quiet Medicine Clinical Hypnotherapy in 2006 because I wanted to provide my clients with a caring and supportive environment where they'd be inspired and empowered to change their lives for good.

I use my own highly successful Stop Smoking Today technique to help smokers quit, and have enabled hundreds of clients to resolve issues ranging from nail biting to phobias to infertility.

I am a weight-control and fitness motivation expert and the best-selling author of Adore Yourself Slim, Running Made Easy and Your Pace or Mine? which have received very favourable reviews from magazines and newspapers.

I'm also a very experienced HypnoBirthing: The Mongan Method™ teacher, having taught over 400 couples and attended five births. I have lectured to midwives about HypnoBirthing at five major London hospitals and am a trained doula (birth companion).


Background & Qualifications
I was awarded a Diploma and post-graduate Practitioner Diploma in Clinical Hypnosis from the London College Of Clinical Hypnosis (LCCH). I am a member of the British Society Of Clinical Hypnosis and the General Hypnotherapy Register and hence adhere to a strict code of conduct.

I worked in health journalism for 11 years, specialising in the fields of exercise and weight control, and am the co-author of Running Made Easy, which became Britain's best-selling running book and reached the top 100 list on Amazon - to date it has sold over 110,000 copies. I am also the author of the best-selling Adore Yourself Slim: Eat, Exercise And Hypnotise Yourself To A Healthier, Happier You, and Your Pace or Mine? What Running Taught Me About Life, Laughter And Coming Last. I have been a speaker at the National Running Show, Vitality Show and Be:FIT.


My Specialisms
I specialise in fertility, hypnosis for childbirth (HypnoBirthing), smoking cessation, weight management, phobias and performance anxiety.

I frequently gives interviews on hypnosis and have been featured in national media, including Cosmopolitan, Pregnancy And Birth, Harper's Bazaar, The Daily Mail, Daily Express, Spirit and Destiny, Women's Running and Slimming World.
Approach to Therapy & How I Work
I am passionate about hypnotherapy and always strive to inspire and motivate my clients to reach their goals in the shortest possible time. My therapeutic approach is based on Solution Focused Therapy, so although we will discuss your past, our main aim is to make changes that will mean you'll be happier in the present or future.
Therapies & Rates
Please note the rates detailed below are there to give you an idea of the therapists standard rates, we strongly advise you contact the therapist for more detailed rates and any offers they may have.
| | | | |
| --- | --- | --- | --- |
| Therapy | Appointment Type | Rate | |
| Hypnotherapy | In Person | £70 per 60 minutes | |
| Hypnotherapy | Skype/Telephone | £65 per 60 minutes | |
| EMDR | In Person | £70 per 60 minutes | |
| EMDR | Skype/Telephone | £65 per 60 minutes | |
| Regression Therapy | In Person | £70 per 60 minutes | |
| Regression Therapy | Skype/Telephone | £65 per 60 minutes | |
Additional Rate Information
Initial consultation, plus first treatment: £80 for a 75-minute session (£70 for Skype sessions); subsequent treatments: £70 per 60-minute session (£65 for Skype sessions). Stop Smoking Today (a single two-hour session that includes a free follow-up session, if required, during the four weeks following the initial session): £150. HypnoBirthing group classes (maximum of three couples): £295 per couple for 12.5 hours' tuition; private classes: £450 per couple for 12.5 hours' tuition; Refresher Session: £150 per couple for 4 hours' tuition. I offer Cancer Thrivers discounted rates: all 'in person' fees are charged at my Skype rates.
Contact Lisa
Website