Contact Tom
Visit Website

Tom Jagiello
, Hypnotherapist
in London
Contact Tom
Website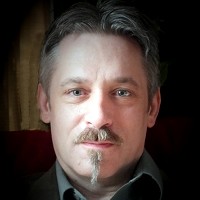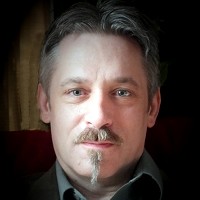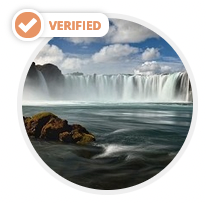 I am very passionate about helping people to transform, so they can create better, more fulfilling and satisfying lives, that positively impact the whole planet.
In order to fulfil that mission, I focus on several approaches (see below).

I believe that people rather than "having problems" have limited choices, therefore I prefer to focus on helping clients find access to their inner resources. With my help, they can find the best solutions for themselves. In my capacity as a coach, I work with individuals. However, together with my wife Dorota Rospierska (systemic family psychotherapist), we work with couples and families (for more details see her profile here on Find a therapy or on our website). I can use English or Polish language in my work with clients. I am located in North London, although I usually work with my clients via Skype.

Background & Qualifications
Certified Trainer of NLP.
Licensed Master practitioner of Neuro Linguistic Programming, (trained by a co-creator of NLP Dr. Richard Bandler)
Certified Master practitioner of NLP
Certified Master practitioner of Time Line Therapy™
Certified Master practitioner of NLP Coaching
Certified Master practitioner of Hypnosis
Certified Practitioner of Brian Mayne's Goal Mapping
Practitioner of AIT,
My Specialisms
- transforming negative emotions, bad memories and inner limitations
- improving self-esteem,
- removing phobias, public speaking fear etc.
- professional/ personal burn-out
- middle age crises,
- overcoming traumas,
- goal setting.
Approach to Therapy & How I Work
I structure my work to address and heal issues from the past. As a next step, I explore what can be changed and improved in the present in order to create a better future.
My understanding of problems (of any kind) is that these are compositions of several factors which when interacting together produce "a problem". These are mainly: negative emotions, limiting beliefs, unsuccessful strategies, bad memories, inner conflicts and poorly set goals or absence of positive attractive goals etc. This approach allows me to shift the focus from a problem to an underlying root cause that creates the problem. Solving of which allows people to permanently transform.

In my work, I use mainly Time Line Therapy™, Hypnosis, Coaching and Goal Mapping.

One of the important objectives for me is to help my clients to be as independent and self-sufficient, as possible so they can cultivate their progress without me.


If you wish, you can read testimonials of my previous clients here: https://mindtransformationsolutions.co.uk/testimonials
Therapies & Rates
Please note the rates detailed below are there to give you an idea of the therapists standard rates, we strongly advise you contact the therapist for more detailed rates and any offers they may have.
| | | | |
| --- | --- | --- | --- |
| Therapy | Appointment Type | Rate | |
| Hypnotherapy | Skype/Telephone | £90 per 90 minutes | |
| NLP | Skype/Telephone | £90 per 90 minutes | |
| Regression Therapy | Skype/Telephone | Please Call | |
| Life Coaching | Skype/Telephone | £90 per 90 minutes | |
Additional Rate Information
I work in person and via Skype. -------------------------------------------- Phobia cure from 250 GBP* *depending on phobia type price may be higher because intervention may require exposure to a specific trigger, travelling to a specific locations, visiting a doctor etc.
Testimonials
Agnes on 20/03/2019
"Transform myself to help my daughter.

I've started work with Tom during the most challenging situation in my life. Since it was connected with my daughter, who was in deep crisis at that time, I felt completely overwhelmed and depressed about what was happening. I desperately needed help how to cope with that situation. I have been working for over three months on regular basis and it was deeply transformative time. It appeared that if I want to be helpful to my daughter, I have to solve my own inner conflicts. The process was painful. It was a really intensive piece of work but eventually, it was the most valuable lesson for the future.
I've removed lots of difficult emotions from my subconscious, I`ve worked with fears that had been blocking me for such a long time. I`ve worked with memories which were unwanted ballast of the past and only limited me. During the work, my life started to change in the most unexpected areas. I've discovered strengths in myself that allows to overcome difficulties and learn from it. I've gained the courage to take responsibility for my life, I was given lots of information and tools, which I can use independently on my own so I feel more freedom and have more confidence to my own possibilities and resources.
When I started the process I was in deep crisis, after over three months of working I`m strong enough to push my life on the new track and every day I`m amazed how much I`ve changed. And what is the most important for me, transforming my beliefs, thoughts and limitations had unbelievable impact on my daughter. After struggling for about year with eating disorders (anorexia), finally we came to the point that my daughter is eating sufficiently to gain healthy weight.

"
Contact Tom
Website