Contact Tony Ian
Visit Website



Tony Ian White
, Hypnotherapist
in London
Contact Tony Ian
Website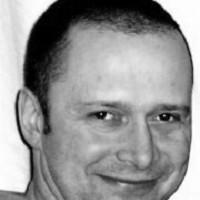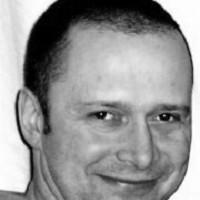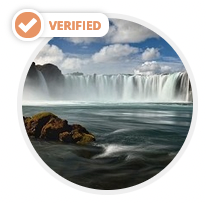 I provide individually tailored brief hypnotic talking therapies that facilitate rapid change for a wide range of personal dilemmas and issues, utilise a wide range of effective therapeutic approaches, coupled with a strong underpinning knowledge of how issues actually come into being.

I'm a qualified Integrative Counsellor & Talking Therapist, Anxiety UK Approved Therapist, Integrative & Evidence-Based Clinical Hypnotherapist, Ericksonian & Solution-Oriented Hypnotherapist, and Master NLP Practitioner.

I specialise in treating anxiety and depression, and successfully worked with a variety of people to help them reach their goals, overcome anxiety caused by exam stress, performance anxiety when giving presentations, deal with social anxiety and overcome agoraphobia, help develop increased confidence and self-esteem, manage panic attacks to prevent these reoccurring, provide insight into hoarding behaviours, manage obsessive compulsive thinking through symptoms of ADHD, and minimised the effects of PTSD as a result of trauma, including pain management for the damaging effects of an incapacitating RTA, etc.
Background & Qualifications
I'm a qualified Integrative Counsellor & Talking Therapist (BACP), Anxiety UK Approved Therapist, Integrative & Evidence-Based Clinical Hypnotherapist (GHSC/GHR, CNHC), Ericksonian & Solution-Oriented Hypnotherapist, and Master NLP Practitioner. I've also worked in adult mental health services, am fascinated with brief strategic therapies, along with mindfulness based approaches, hold a certificate in Acceptance and Commitment Therapy (LCCH), studied Tibetan Mahayana Buddhism through a structured two year correspondence course (FPMT), and spiritual development with Brahma Kumaris World Spiritual University, UK. I've also undertaken personal and group therapy in a variety of approaches, facilitation training in the Emotion Education Method with the James Nayler Foundation, and looked into 'The Nature of Being' with the Concord Institute utilising Macrobiotics, Meditation and Zen. I've a former background in social services working with children, adults and families with learning disabilities, with a wealth of diverse life experience, practising Zen & Taoist arts and philosophy, including Raja Yoga, Pranayama & Yogasana, for over 30 years.

Current Certification:

Certificate in Acceptance & Commitment Therapy (LCCH International)
Diploma of Higher Education in (Integrative Therapy) Counselling (University Centre Stratford)
Certificate of Higher Education in Counselling & Counselling Skills (Birkbeck, University of London)
Practitioner Diploma in Integrative Evidence-Based Clinical Hypnosis & Hypnotherapy (ICCHP)
Certificate in the Theory & Principles of Indirect Hypnosis, Ericksonian Psychotherapy and NLP (BHR)
Practitioner & Master Practitioner Certificate in Neuro Linguistic Programming
Enhanced Disclosure and Barring Service (DBS) Certificate

Affiliations:

Individual Member of the British Association for Counselling and Psychotherapy (BACP Member No: 733516)
Accredited Practitioner with the General Hypnotherapy Standards Council (GQHP)
Registered Practitioner on the General Hypnotherapy Register (Reg. No: 6231)
Registered Practitioner with the Complementary and Natural Healthcare Council (Reg. No: 000069-F14)
Accredited by the Professional Standards Authority for Health and Social Care (PSA)
Anxiety UK Approved Therapist Membership
My Specialisms
Addictions
Alcohol abuse
Anger management
Anxiety
Blushing
Bruxism
Chronic Fatigue Syndrome
Depression
Drug abuse
Eating disorders
Exam stress
Fear of flying
Food addiction
Gambling addiction
Gastric band hypnotherapy
Insomnia
Irritable bowel syndrome
Low self-confidence
Low self-esteem
Obsessions and compulsions
Pain management
Panic attacks
Phobias
Post-traumatic stress disorder
Public speaking
Quit smoking
Relationship issues
Relaxation
Sex addiction
Sexual issues
Sleep disorders
Sports performance
Stress
Stuttering
Tinnitus
Weight loss

Other areas of hypnotherapy I deal with:

Specific Learning Difficulties
Dyslexia
Dyspraxia
Adult ADHD
Asperger's
Autism Spectrum

Approach to Therapy & How I Work
What is Hypnotherapy?

Hypnotherapy is a skilled communication aimed at directing a person's imagination in a way that helps elicit changes in some perceptions, sensations, feelings, thoughts and behaviours.

In a typical hypnotherapy session the hypnotherapist and client will discuss the intended alterations or therapeutic goals desired. The hypnotherapist will ask questions about previous medical history, general health and lifestyle to decide on the best approach for the individual.

Hypnotherapy may be found to be helpful for those seeking relief from a range of problems and is used alongside a person's own willpower and motivation to seek a desired goal. It is often used to help relieve anxiety, aid sleeping, help to address bed-wetting, address attitudes to weight, and help clients achieve behavioural change to stop smoking. It may also help with minor skin conditions that are exacerbated by stress and confidence issues, and may also be used to enhance performance in areas such as sport and public speaking. Hypnotherapy may help people to cope with and manage the relief of perceived pain.

Hypnotherapy has also been used with both adults and children to help manage the pain associated with irritable bowel. There is evidence to support its use in this condition for both adults and children and the National Institute for Health and Clinical Guidance (NICE) recommends the NHS should consider referring patients for hypnotherapy if their irritable bowel is persistent and has failed to respond to simple prescribed medicine (Who we register | CNHC, 2017).

Who may benefit from Hypnotherapy?

Again, the answer to this question is 'virtually everyone'. Given that hypnotherapy can be utilised to access a person's inner potential and that probably no one is performing to their actual potential, then this answer is literally true. However, it is not just potential which Hypnotherapy is well placed to address but also one's inner resources to effect beneficial change. In this regard, it is the innate healing capacity of our own body that may be stimulated by Hypnotherapy. Consequently, the list of problems which may be amenable to Hypnotherapy is far too long and varied to catalogue but certainly includes: stress, anxiety, panic, phobias, unwanted habits and addictions (e.g. smoking, overeating, alcoholism), disrupted sleep patterns, lack of confidence and low self-esteem, fear of examinations and public speaking, allergies and skin disorders, migraine and irritable bowel syndrome (IBS). Additionally, it has proved of value within surgery, where normal anaesthetics have not been practical, in the wider sphere of pain management and in the areas of both sporting and artistic performance enhancement. As an adjunct to other counselling techniques, it can also assist in helping to resolve relationship difficulties and be useful within anger management strategies (General Hypnotherapy Standards Council & General Hypnotherapy Register, 2017).


What is integrative counselling?

Integrative counselling combines elements of various different theories, and makes use of the attributes of different approaches, providing a new integrated approach considered advantageous to the client.

A broad variety of combinations of integrating theories exists, with psychoanalytic and behavioural integration becoming popular in the 1970s, and cognitive therapy combined with behavioural, psychoanalytic, or humanistic therapies in the 1980s.


What is NLP?

Neuro-linguistic programming (NLP) is an approach to communication, personal development, and psychotherapy created by Richard Bandler and John Grinder in California, United States in the 1970s.

NLP's creators claim there is a connection between neurological processes (neuro), language (linguistic) and behavioural patterns learned through experience (programming), and that these can be changed to achieve specific goals in life.

Bandler and Grinder also claim that NLP methodology can "model" the skills of exceptional people, allowing anyone to acquire those skills. They claim as well that, often in a single session, NLP can treat problems such as phobias, depression, tic disorders, psychosomatic illnesses, near-sightedness, allergy, common cold, and learning disorders.


References:

Who we register | CNHC. (2017). Cnhc.org.uk. Retrieved 31 October 2017, from https://www.cnhc.org.uk/who-we-register

General Hypnotherapy Standards Council & General Hypnotherapy Register. (2017). General-hypnotherapy-register.com. Retrieved 31 October 2017, from http://www.general-hypnotherapy-register.com/
Therapies & Rates
Please note the rates detailed below are there to give you an idea of the therapists standard rates, we strongly advise you contact the therapist for more detailed rates and any offers they may have.
| | | | |
| --- | --- | --- | --- |
| Therapy | Appointment Type | Rate | |
| Hypnotherapy | In Person | £75 per 60 minutes | |
| Counselling | In Person | £40 per 60 minutes | |
| NLP | In Person | £65 per 60 minutes | |
Additional Rate Information
Fees are generally £65 or £75 per session (dependent upon location) with a sliding scale for low income families and people on benefits (current evidence required). Weight management programs that run over 6 sessions are priced conservatively at £450 (paid in advance). Smoking cessation programs that run over 3 sessions are priced conservatively at £225 (paid in advance). Skype sessions are also available if you can't get over to see me at the clinic or if you would prefer? Alternatively, reduced rates can also be obtained by registering through Anxiety UK and range from between £15 and £50 per session, specifically for people presenting with a range of anxiety disorders and conditions such as stress, anxiety, and anxiety based depression (please see the video). Cancellations require a 24 hour notice period, otherwise a £25 fee is subsequently charged.
Contact Tony Ian
Website