Contact Valerie
Visit Website



Valerie Queyrel
, Counsellor, Hypnotherapist, Meditation, Regression Therapist, Reiki
- Great Missenden
Contact Valerie
Website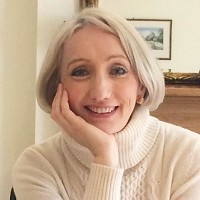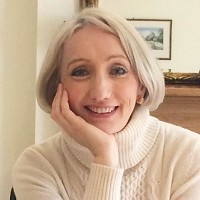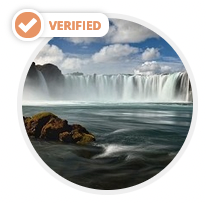 My name is Valerie, I am a fully trained and qualified Clinical-Hypnotherapist, Life Coach & Counsellor.

My enthusiasm and desire to help my clients become who they want to be is at the heart of what I do. I offer a caring, supportive and non-judgemental approach, and active listening is at the heart of my work. By gaining insight, you learn to let go of old behaviours no longer useful and achieve your goals, I can help you make sense of your feelings and the difficulties you face. It's not what you do its why!

I've helped clients be free from alcohol abuse, anger management, eating disorders, low self confidence, obsessions and compulsive behaviour, phobias, stress, relationships and weight loss. I also have extended training in Eating Disorders and Obesity and many more.

Your session will always remain totally confidential and individual to you: no two clients are the same and no two sessions are ever the same. Using my skills and experience, I use different techniques to help clients achieve their goals and through a process of self-discovery and actions, transformation just naturally unrolls. These include:


Hypnotherapy, we anchor new positive behaviours, setting you free from the old, negative ones.
NLP, we work together to help you choose new behaviours and learn how to implement them with new skills to reprogram your mind.
Transactional Analysis, we explore your thoughts, feelings and behaviours to help you understand why you act or feel the way that you do.
Person Centred counselling, we create a space and rapport for your mind to trust our work and let go of its coping mechanisms.
Background & Qualifications
I am a fully trained and qualified Clinical-Hypnotherapist, trained in Person Centred Counselling and Transactional Analysis and I am also a qualified Neuro-Linguistic Programming (NLP) practitioner. I am also a fully trained and registered Reiki Master

I am registered with the General Hypnotherapy Standards Council (GHSC) and General Hypnotherapy Register (GHR). Who are the UK's largest and most prominent organisations within the field of Hypnotherapy. I am bound by the codes of ethics of these organisations. Client's confidentiality is assured.

Having previously worked in the corporate environment and now as a therapist, I am able to bridge both worlds, drawing on experience to help my clients gain insight and achieve their goals.

My enthusiasm and desire to help my clients become who they want to be is at the heart of what I do.
My Specialisms
Hypnotherapy
Reiki
Mindfulness Meditation

Over the years I have helped clients with:
Addictions
Anger management
Alcohol abuse
Anxiety
Autism
Asperger
Bereavement
Confidence
Depression
Eating disorders
Fatigue
Goal mapping
Gambling
Lose Weight
Life coaching
OCD
Panic attacks
Pain
Fear of flying
Phobias
PTSD
Quit Smoking
Approach to Therapy & How I Work
Every one of my clients is unique and my work with you is tailored to meet your needs. I can support and reassure you, give you the skills you need to help you become a better you.

My work is about helping you to understand why you do the things you do.

It's only by getting to grips with the reasons behind your actions and thoughts that you can learn to address them and change your behaviours. Looking at a situation from a different perspective is always useful and many clients find counselling an enlightening experience. It provides insights into their lives, relationships and themselves, helping them to address past issues, change behaviours and move forward with renewed energy and understanding.
Therapies & Rates
Please note the rates detailed below are there to give you an idea of the therapists standard rates, we strongly advise you contact the therapist for more detailed rates and any offers they may have.
| | | | |
| --- | --- | --- | --- |
| Therapy | Appointment Type | Rate | |
| Hypnotherapy | In Person | £70 per 60 minutes | |
| Reiki | In Person | £70 per 60 minutes | |
| Counselling | In Person | £70 per 60 minutes | |
| Regression Therapy | In Person | £180 per 120 minutes | |
| Meditation | In Person | £70 per 60 minutes | |
Additional Rate Information
Counselling - Hypnotherapy | 1 Hour | £70 Weight loss group | 1 Hour | £15 Stop Smoking without Gaining Weight | 2 Days | £240 Hypno Gastric Band | 2 Days | £240 Reiki Treatment | 1 Hour | £70 Meditation/Stress Reduction | 1 Hour | £70 Past Life Regression | 2 Hours | £180 Reiki Level 1 | 2 Days | £180 Reiki Level 2 | 2 Days) | £240 Reiki Master | 2 Days | £550
Contact Valerie
Website