Contact Angela
Visit Website



Angela Abbott
, Kinesiologist, Massage Therapist, Reiki
- Barns Green, West Sussex
Contact Angela
Website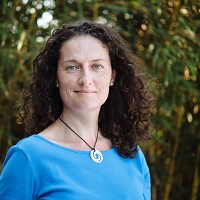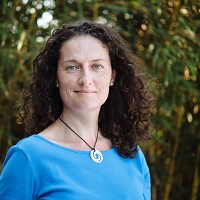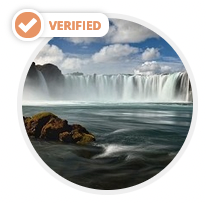 Whether you are looking to address health concerns, improve particular areas of your life or just want to take some time out and relax, I can help.

You will experience a unique and individual approach with my treatments, where you are the priority. Appointment times and packages are designed to allow us the time you need to fully address your needs. My clients tell me that they feel at ease and cared for during their treatments. They also appreciate my calming and considerate, yet professional approach.

Examples of why clients come to see me include:
 working through limiting beliefs / behaviours
 balancing the chakra system and the aura
 the physical and emotional symptoms of stress including:
 low energy
 poor digestive health
 headaches
 excess stress and worry
 chronic pain
 poor confidence and self esteem
 poor focus and concentration


My clients report:
 feeling more relaxed and calm
 having more energy
 improved overall health and wellbeing
 feeling more confident and positive
 improved digestive health
 fewer aches and pains

As a client you will benefit from the unique combination of holistic therapies in a blended session which may include Reiki, Kinesiology, Food Sensitivity Testing and 5E Massage. Treatments often take a twofold approach of practical advice and guidance as well as the holistic therapies.

Background & Qualifications
My name is Angela Abbott. I have had an interest in self help and personal development for many years. I came to the realisation that whilst we can do a great deal to help ourselves, sometimes we need some outside assistance to help work through particular challenges or health issues. From personal experience I know how beneficial complementary therapies and a holistic approach can be. I decided that I would like to be able to help others in this way. I am a Progressive Kinesiologist, Touch For Health (Kinesiology) Practitioner and Reiki Master Teacher.

My background in science and laboratory work, including clinical pathology and veterinary diagnostic labs, gives me a solid understanding and insight into the Western approach to health. Combining this with the Eastern approach and philosophies that I primarily work with now gives me a very balanced awareness and appreciation of the different aspects of health and wellbeing.

My qualifications include:
Diploma in Progressive Kinesiology
Including separate core units in:
Nutritional Studies
Interpersonal Skills (previously known as Counselling Skills)
Practice Management

Usui Reiki Master Teacher
Reiki for Animals
Diploma in Companion Animal Healing
5E Massage
Diploma in Anatomy, Physiology and Pathology
PTLLS
Touch For Health 1-5
BSc (Hons) Biology

I am a member of the Kinesiology Federation.
My Specialisms
Working with you holistically as an individual and providing the most appropriate support for you at that time. Why you have a particular symptom may not be the same reason someone else has a similar symptom. This is why focusing on 'you' instead of the symptom is so important.



Approach to Therapy & How I Work
Your body knows exactly what it needs to bring it back into a state of balance.

I believe that by working on an energetic level, with qi (life force energy), the benefits ripple out and benefit not only the energetic body but all levels of our being. This is why these treatments can be so effective and assist in such a wide range of symptoms. Whilst a great deal of how I work is energy based I have a very down to earth approach to things. I enjoy finding practical ways to help others help themselves.
Therapies & Rates
Please note the rates detailed below are there to give you an idea of the therapists standard rates, we strongly advise you contact the therapist for more detailed rates and any offers they may have.
| | | | |
| --- | --- | --- | --- |
| Therapy | Appointment Type | Rate | |
| Kinesiology | In Person | £80 per 75 minutes | |
| Massage Therapy | In Person | £80 per 75 minutes | |
| Reiki | In Person | £80 per 75 minutes | |
| Reiki | Skype/Telephone | £80 per 75 minutes | |
Additional Rate Information
Initial appointments will include a full consultation. Please contact me for more information. My sessions are blended so that you receive the most appropriate support for you at the time, not just one form of therapy or the other.
Testimonials
Charlotte on 24/02/2015
"I had my first distance session with Angela today and was slightly skeptical as she would not be physically with me in the room, however I was very wrong! We had a telephone consultation about all of my symptoms and then I lay down and relaxed for half an hour while Angela performed the treatment. I almost instantly started feeling tingling sensations and felt as if some one was pressing on various parts of my body. I felt fantastic after my treatment and Angela phoned me straight back and let me know exactly what she had done, the work she had done on my aura and where she found my levels of stress.

We had already come to the conclusion that I have an estrogen dominance and as I have had a complete absence of my menses for some time secondary to this (I suffer from pcos) straight after my treatment I realised my menses had started!

I have already booked in for my next treatment and I would recommend Angela to anyone, she is extremely professional and easy to talk to.
"
Contact Angela
Website