Contact Louise
Visit Website
Louise Sam-Sin
, Kinesiologist
in Liverpool
Contact Louise
Website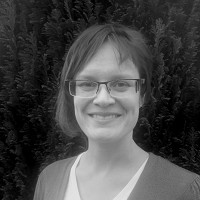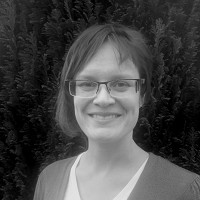 The first time I experienced kinesiology I was blown away. The fact that the practitioner could so specifically tell me about the stresses happening in my life from just performing a few simple muscle tests astounded me. I've been hooked ever since.
I've always been open to different forms of energy healing, but for me kinesiology stood out because I was actually able to see and feel the real time effect the work was having on my muscle integrity.
I explored kinesiology as a client for almost 10 years before choosing which type to study. I was lucky to be living in Melbourne, Australia, at the time; where the benefits of kinesiology are widely accepted in mainstream culture and there are a number of schools offering courses. I chose to study PKP Kinesiology because it follows a clear, logical protocol to powerfully clear energy blockages on every level, every time.
Background & Qualifications
•10 years of trying different kinesiology therapists to understand how a session feels from a client's point of view and the range of issues that can be worked on.
•Certificate IV in Kinesiology, Kinesiology Connection, Melbourne, Australia
•ICPKP Certified
•BRCP Registered
•Fully insured
My Specialisms
• Physical pain and discomfort - Headaches, Back pain, aching joints
• Stress management
• Anxiety and depression
• Fatigue management - difficulties sleeping, insomnia
• Allergies, intolerances/food sensitivities
• Learning, memory and concentration difficulties
• Resolving 'niggling' health problems that don't respond to other treatments or can't easily be diagnosed
• Setting goals to create the life you'd love to live
• Personal growth or spiritual development
Approach to Therapy & How I Work
I believe that outer wellness begins with inner wellness and that everybody deserves to live a life that they love.

Kinesiology is a holistic therapy and it addresses your issue emotionally, structurally and nutritionally. Being holistic, kinesiology can identify the cause of your issue and not just the symptoms (e.g. if your having back pain the area to focus the session on might actually be your foot as issues in there will refer up your entire body).

My goal as a kinesiologist is to facilitate you to regain great health in as few sessions as possible.
Therapies & Rates
Please note the rates detailed below are there to give you an idea of the therapists standard rates, we strongly advise you contact the therapist for more detailed rates and any offers they may have.
| | | | |
| --- | --- | --- | --- |
| Therapy | Appointment Type | Rate | |
| Kinesiology | In Person | £50 per 60 minutes | |
| Kinesiology | Skype/Telephone | £40 per 60 minutes | |
Additional Rate Information
Initial consultations via video calls may take up to half an hour longer at no additional cost.
Contact Louise
Website