Contact Rachel
Visit Website


Rachel Lead
, Kinesiologist
in Stradbroke
Contact Rachel
Website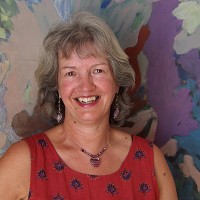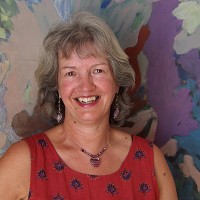 I continue in my quest to help people, and as always, this creates an ever enquiring interest in complementary health care. My training in massage & reflexology led me to finding a Touch for Health Instructor in 1993. From then on my committment was TFH/Bodywork/Kinesiology. I am excited and passionate by the application of this "hands" on work with clients. I am full of enthusiasm within my teaching/practice to share and teach my knowledge gained over the years....I have found my path in life and I would like to help others find their way...

I love living and working in Suffolk with my husband Keith and family...walking our labrador dog Poppy...swimming and Zumba...

Background & Qualifications
I trained in Remedial Massage at the Northern Institute, Blackpool, in 1992 and then subsequently studied and qualified in Reflexology in 1993...I then needed to know more... and I found Carrie Jost who initially taught me TFH, and I completed the TFH Instructors training (International Kinesiology College - IKC) in 1995, alongside Advanced Kinesiology, now called Creative Kinesiology. I met Natalie Davenport at my IKC Instructor course and we shared our rapport of bodywork. I completed Perceptual Bodywork (PB) training with Natalie Davenport in 2002. My love of 'hands on bodywork' along with encouragement and mentoring from Natalie led to my repeating PB, so that I could teach this particular course. I completed my Cert Ed in 2010 at Brookes University, Oxford. I continue with my own personal self-development, so I can find ways to help people in my practice...and with my teaching skills... to help with the development of new practitioners and teachers of the future...

I am a member of
• KF Registered Professional - AKFRP
• KF Assessor and Mentor www.kinesiologyfederation.co.uk
• IKC TFH Instructor www.ikc-info.org
• The LCSP Register(Assoc) www.lcsp.uk.com
• Complementary & Natural Healthcare Council www.cnhc.org.uk
• The KF Policy Board - Training Standards, since 2013.
2015. I joined the International Association of Specialized Kinesiologists (as a member of the KF - which is an associated member - Open to all KFRP's). www.iask.org




My Specialisms
Over the years...I just love working with people of all ages...my particular skills are with posture, muscles, soft tissue/body ailments, emotional issues, nutritional support through the way we eat...and much more...
My teaching courses include:
• Energy Awareness Workshops for All...to introduce to the general public, various ways of looking after themselves through TFH and much more...
• Touch for Health Synthesis Levels 1-4
• Touch for Health Proficiency Level
Touch for Health Consultant, and Mentor.
• LCSP Register for members - TFH levels are accepted as CPD
• KF recognised 3 day Integrated Foundation Training Course for Health Kinesiology level 4 students
• Becoming A Creative Bodyworker - BAC-B. KF recognised CPD
• Full Professional Training in Perceptual Bodywork - Advanced Kinesiology. Modules CPD - KF recognised.


Approach to Therapy & How I Work
An Initial consultation takes place - this is for the client to explain their needs and wishes. Every session is unique, and upon discussion, a combination of the skills I have acquired over the years is used...of bodywork, TFH and Kinesiology.
Posture is evaluated and 'Energy Balancing' techniques are applied using the sense of 'touch' and 'test' - muscle monitoring, among other bodywork applications

This work is co- creative, between the client and the practitioner, allowing me to use my 'listening and observational' skills.
As a health educator, energy exercises will be encouraged for home use by the client. This will enable changes to be made and embodied for positive well - being.

My prices vary accordingly to the client, and depending on time slot...£35 - £60.


Therapies & Rates
Please note the rates detailed below are there to give you an idea of the therapists standard rates, we strongly advise you contact the therapist for more detailed rates and any offers they may have.
| | | | |
| --- | --- | --- | --- |
| Therapy | Appointment Type | Rate | |
| Kinesiology | In Person | £55 per 75 minutes | |
| Massage Therapy | In Person | £45 per 60 minutes | |
Additional Rate Information
1st Sessions need a longer time slot, and are reflected in the price. Kinesiology 1.5.hours £60. Massage 1.25 hours £50 Special Rates for children and couples - please contact me
Contact Rachel
Website