Contact Sue
Visit Website

Sue Preston-Eyles
, EMDR, Kinesiologist, Psychotherapist
- Peterborough
Contact Sue
Website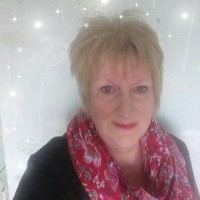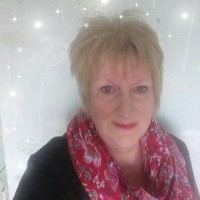 I work in Stamford Lincolnshire and at my home in Market Deeping , I have many years experience in working with varying issues such as depression, anxiety, phobias, self harm and abuse.
The other therapies I offer alongside the Psychotherapy often enrich our understanding of the issues and how to treat .

Background & Qualifications
My background includes many years of working in the NHS mental health areas, and I have 25 years of counselling with 9 years of working as a high intensity Cognitive behaviour therapist and Emdr practitioner.
I have qualifications recognised by the Bacp as an accredited Psychotherapist and also have practitioner status as a Kinseiologist in Pathway Balancing and soul journey practioner, diplomas n Emotional freedom technique, reflexology, Reiki & Seichem Master , and others .
My Specialisms
Workshops , group work, self esteem and self harm, anxiety, panic and depression. Soul work using touch for health and kinesiology.
Approach to Therapy & How I Work
Over the years I have noticed that the medical professionals treat everything in isolation , often leaving people feeling unwell, unhappy and just not heard. I believe in working with a person as a unique individual and as we explore their issues we can find a therapy that will fit the person and help them to move forward to be the best that they can be. When we first meet I take a full history and an understanding of the problems encountered and discuss whether what the person feels they need and what I think might work best matches. Then we begin the work towards living a life being at optimum health in body mind and soul.
Therapies & Rates
Please note the rates detailed below are there to give you an idea of the therapists standard rates, we strongly advise you contact the therapist for more detailed rates and any offers they may have.
| | | | |
| --- | --- | --- | --- |
| Therapy | Appointment Type | Rate | |
| Kinesiology | In Person | £45 per 90 minutes | |
| Psychotherapy | In Person | Please Call | |
| EMDR | In Person | Please Call | |
Additional Rate Information
Psychotherapy/ counselling My rates are determined by the persons income on a sliding scale
Contact Sue
Website