Contact Zoe
Visit Website
Zoe Macpherson
, Massage Therapist
in North Somerset
Contact Zoe
Website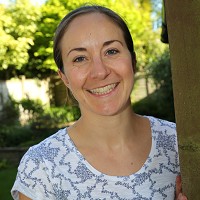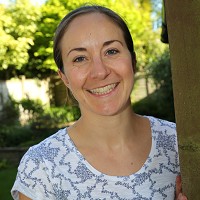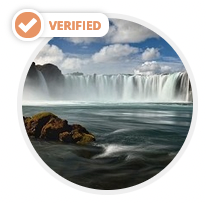 I truly love the work that I do and I believe massage is a powerful tool to help prevent stress related ill health that is so prevalent in our lives today. My journey into massage stemmed from my passion of helping others to achieve better health. I have always loved getting massage myself to calm and restore my body and mind. I worked for 11 years as a Registered Dietitian providing advice to adults and children in hospital for a wide range of conditions. I have worked with people with cancer, gastrointestinal disease, eating disorders, Parkinson's, multiple sclerosis, cerebral palsy, diabetes and learning disabilities. I have a strong background in anatomy and physiology that helps me to provide an expert massage service.

I trained at the prestigious Bristol College of Massage and Bodywork and as a holistic massage therapist. Not only did I learn specialist skills, but I learnt how powerful the mind-body connection can be and the ability of nurturing touch to promote powerful change and restore balance in the body. I am currently completing my level 5 Sport and Remedial Massage Diploma at the same college to enable me to enhance my skills in injury management and rehabilitation.

My own positive experience of massage to combat stress inspired me to train as a practitioner, as well as my love of sport. Having competed at a high level, massage was vital to my recovery. Massage helped me to manage injuries and recover optimally. My own experience of massage with chronic pain and illness helps me to sensitively work with others with physical and emotional pain, and this is central to my approach.







Background & Qualifications
- Holistic Massage with Anatomy, Physiology and Pathology (Bristol College of Massage and Bodywork) MTI Level 4 Diploma
- Remedial and Sports Massage Level 5 Diploma MTI (studying)
- Gokhale method workshop
- Myofascial release of the foot and ankle
- Advanced Practice 3D Side Lying Massage (BCMB)
- Working with Trauma: a cross disciplinary holistic approach
- Registered Dietitian (British Dietetic Association) and Registered Paediatric Dietitian
- PgCert Sport and Exercise Nutrition (Coventry University)
- Master in Human Nutrition (Nottingham University)
My Specialisms
I am currently undertaking the Sports and Remedial Level 5 Massage diploma at Bristol College of Massage and Bodywork and enjoy working with athletes to enable them to recover faster and train harder, as well as anyone suffering from postural or muscular imbalances and pain.

My interests are varied and include relaxation and general wellbeing. work related stress, anxiety, back and neck pain, lower limb injuries, sports rehabilitation, chronic pain, fibromyalgia/ME, eating disorders.
Approach to Therapy & How I Work
I love getting regular bodywork treatments myself and practice meditation to support my self development. I practice the Alexander Technique and yoga, which complement massage.
I love being outdoors, and when I am not outdoors I am found in the kitchen creating nutritious delights for my family and friends!

For further information on my services please visit my website or facebook page:

feelbetterbristol.uk
https://www.facebook.com/zoehullmassage?ref=hl
Therapies & Rates
Please note the rates detailed below are there to give you an idea of the therapists standard rates, we strongly advise you contact the therapist for more detailed rates and any offers they may have.
| | | | |
| --- | --- | --- | --- |
| Therapy | Appointment Type | Rate | |
| Massage Therapy | In Person | £40 per 60 minutes | |
Additional Rate Information
90 minute appointments £55 120 minute appointments £75 Block reductions and discounts are available for NHS/senior/junior citizens - contact me via email at zoe@feelbetterbristol.uk
Testimonials
Robbie Macpherson on 13/07/2015
"I wish I lived closer to Bristol so I could visit Zoe more often. She listened very carefully to what I had to say in response to her consultation - about where I might have tension/problems and where I wanted her to focus her massage. Her gentle, comprehensive warm-up allowed her to reach deeply and address the knots and tension which were causing me pain and discomfort. I felt very relaxed and easier by the end of the session and I have not slept so well for many months as I did that night. Overall her massage was both gentle and penetrating and left me feeling better, straighter and without tension in my back and neck. Five star treatment without a doubt!"
Emma on 13/07/2015
"I first met Zoe about 2 months ago after being recommended her by a close friend. All I can say is Zoe is fabulous! I saw her after quite a serious bout of depression and I couldn't have asked for a more sensitive person to meet. Zoe was calming, understanding and empathetic without being intrusive, and you can feel with her massage that she genuinely cares for her clients' wellbeing. She also has incredible strength for tackling those gristly knots you didn't even know you had! Whenever I am in Bristol I will definitely be coming to see Zoe for a top-up in relaxation and healing touch. "
Camille on 13/07/2015
"Zoe's approach to massage is very holistic as she takes the time to listen to you and find out what you and your body needs each time you see her. I would recommend her to anyone that needs help relaxing or help with healing in general. "
Contact Zoe
Website