Contact Alfredo
Visit Website

Alfredo Procaccini
, Cognitive Behavioural Therapist, Counsellor, Hypnotherapist, Naturopathy, NLP, Psychotherapist
- London
Contact Alfredo
Website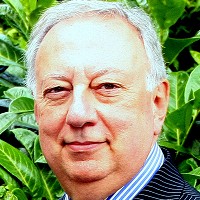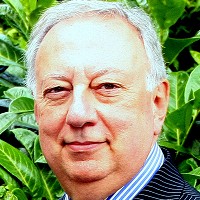 Are you aware that therapy is about developing fantastic and meaningful rapport - and that fantastic and meaningful rapport is a crucial aspect of the relationship that develops between a therapist and his or her client?

It's true. Rapport is essential to a positive therapist-client relationship and aims to arrive at a position of mutual trust and respect. In other words: a client must feel safe and relaxed. For this reason every good therapist will help to create a supportive and relaxing environment. At your GP Surgery you must prefer one doctor over another; the same goes for choosing a therapist. Never be afraid to shop around and remember that you are going to choose the right person for you and your personal needs.

A consultation will give you the opportunity to discuss your concerns; imagine what you could achieve if you were able to overcome your fears and negative emotions? Do you know that you can master these? Simply talking about your anxieties could help you to turn these limitations into opportunities for personal development and wellbeing.

This means that you will play an active role in your therapy; where you can learn, practice and apply effective life skills - and will also have the opportunity to ask any questions you might have. And you are free to decide if this is right for you. The decision as to whether you use therapy is completely in your hands. You should never feel pressured into therapy. Instead it should offer you an opportunity to heal and grow. In the right environment you will always decide what is best for you. So don't feel obliged to use this service - but do think of how relieved you might feel to have someone there who can help.
Background & Qualifications
22/03/1989 - Advanced Counselling

23/06/1989 - Clinical Psychology

25/07/1989 - Body Language

12/11/2011 - Psychology

22/03/2012 - Advanced Counselling Skills

22/04/2012 - Hypnosis

14/02/2012 - Anatomy and Physiology

22/03/2012 - Cognitive Behavioural Therapy (CBT)

14/06/2012 - Neuro Linguistic Programming (NLP)

13/08/2013 - Child Psychology

20/09/2013 - Body Language

19/09/2013 - Psychotherapy & Counselling

12/11/2015 - Naturopathic Medicine
My Specialisms
Abuse,
Addiction,
ADHD,
Affairs and betrayals,
Alcoholism,
Anger management,
Anxiety,
Attachment disorder,
Bereavement,
Bipolar disorder/Manic depression,
Bullying,
Career,
Child related issues,
Chronic pain,
Depression,
Domestic violence,
Drug abuse,
Eating disorder,
Family issues,
Gambling,
Internet addiction,
Learning difficulties,
Low self-confidence,
Low self-esteem,
Phobias,
Postnatal depression,
Pre-nuptial counselling,
Pregnancy and birth,
Redundancy,
Relationship issues,
Schizophrenia,
Self harm,
Separation and divorce,
Sex addiction,
Sex problems,
Sexuality,
Sleep or Insomnia,
Smoking,
Stress,
Suicidal thoughts,
Work related stress.
Approach to Therapy & How I Work
It is the complexity and richness of the human mind and behaviour that has brought about so many studies and approaches to psychology. My 'Eclectic Perspective' - using whatever approach I deem most appropriate (one or more or even all from the list below), is what I have at heart for all of my clients.

Counselling - a professional counsellor who is properly trained to help the client(s) make his/her own decision during the process of counselling. The counsellor is not supposed to make decisions for the client.

Behaviourist Perspective (Behaviourism) believes in scientific methodology that only observable behaviour should be studied because this can be objectively measured.

A scientific approach, such as cognitive psychology behaviourism or cognitive psychology, tends to ignore the subjective (i.e. personal) experiences that people have.

The humanistic perspective is a psychological view that emphasizes the study of the whole person (know as holism). Humanistic psychologists look at human behaviour not only through the eyes of the observer, but through the eyes of the behaving person.

The psychodynamic approach includes all the theories in psychology that see human functioning based upon the interaction of drives and forces within the person, particularly unconscious, and between the different structures of the personality. As such it tends to lose sight of the role of socialization (which is different in each country) and the release of repressed emotions and experiences, i.e. make the unconscious > conscious.

The biological perspective reduces humans to a set of mechanisms and physical structures that are clearly essential and important (e.g. genes).

Cognitive Psychology revolves around the notion that if we want to know what makes people tick then the way to do it is to figure out what processes are actually going on in the mind. Cognitive Behavioural Therapy (CBT) - combines Cognitive and Behavioural techniques. Clients are taught ways to change thoughts and expectations and relaxation techniques are used.
Therapies & Rates
Please note the rates detailed below are there to give you an idea of the therapists standard rates, we strongly advise you contact the therapist for more detailed rates and any offers they may have.
| | | | |
| --- | --- | --- | --- |
| Therapy | Appointment Type | Rate | |
| Hypnotherapy | In Person | £88 per 90 minutes | |
| Naturopathy | In Person | £88 per 90 minutes | |
| Psychotherapy | In Person | £57 per 50 minutes | |
| Counselling | In Person | £57 per 50 minutes | |
| Cognitive Behavioural Therapy | In Person | £57 per 50 minutes | |
| NLP | In Person | £57 per 50 minutes | |
Additional Rate Information
Rates are for singles, couples and children. Families - Groups and Businesses, please email me.
Testimonials
Gloria Tesei on 23/07/2015
"From my personal experience I can say that Dr. Procaccini is very professional, he know his job very well and he is always able to find out the right way to help you using the most suitable approach for any patient. He is very human and supportive."
Contact Alfredo
Website