Contact Caroline
Caroline Gilmartin
, Naturopath
in Sevenoaks
Contact Caroline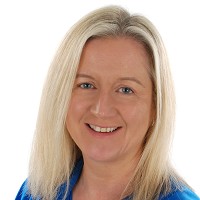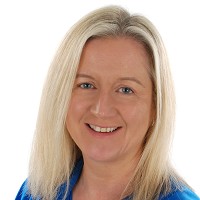 Welcome to Nutraclin – Empowering you to improve your health

The Aim of Nutraclin

There is no one size that fits all! We are all unique and deserve to be treated and analysed as such. That is not to say that there are not principles in nutrition that will ring true for everyone BUT what is a healthy diet for one person may not necessarily suit another. At Nutraclin we have expertise in areas other than nutrition such as Iridology, Metabolic typing, Tongue and Nail analysis to ensure recommendations are individual and tailored to YOU and your needs.

If you would like to discuss how nutraclin may be able to help you, contact me on 07904263480 or via email nutraclin@gmail.com. Home visit appointments may be available by prior arrangement.

Background & Qualifications
My name is Caroline Gilmartin and I am fully qualified Nutritional Therapist who practices in Kent, Manchester and London. I am also a full member of the Naturopathic Nutrition Association (NNA) and associate member of the General Naturopathic Council.

Qualifications and Professional Practice:

•Diploma in Naturopathic Nutritional Therapy; including supervised Clinical Practice
•Diploma in Nutritional Therapeutics
•Diploma in Nutritional Advice
•Compliance with the National Occupational Standards for Nutritional Therapy.
•Qualified to advise on Hydrotherapy techniques.

Continuing Professional Development (CPD): I am committed to maintaining a high standard of CPD. This includes regular attendance at seminars and workshops (at least 30 hours per year), subscriptions to trade publications and keeping up to date with current research in the naturopathic and nutritional therapy fields

Background

My educational background prior to Nutritional Therapy is in Law and after gaining a Law degree and Masters degree in International Business Law I trained as a solicitor but found myself in Banking and Finance where I remained for 15 years. I worked in the City of London for the majority of that time as a manager in Corporate Banking.

It was nearly 15 years ago when I became interested in Nutrition due to my health issues and those of my family's. The changes I saw ignited my passion for nutrition and I have explored many complimentary therapies over the years. Having amassed a huge amount of knowledge I put this into formal qualifications over the last 6 years and finally took the plunge in 2012 and left my job in the city to set up Nutraclin.



My Specialisms
Nutrition

Iridology

Heart Rate Variability (Stress Testing)
Approach to Therapy & How I Work
My consultations are HIGHLY INDIVIDUAL.

I use Iridology in my clinic to help me identify genetic predispositions and susceptibility to certain conditions. This technique can show me a clients general constitution and whether their organs and tissues are inflamed toxic or under stress. Even if a client comes to me feeling well and healthy, iridology can show the areas that need to be nurtured in order to avoid health issues in the future. Prevention is always better than a cure. I also use tongue and nail analysis to corroborate any findings.

Are you stressed? I can test you !

Stress is considered by many experts to be the biggest causes of illness in our time. In my clinic I measure Heart Rate Variability Testing (stress testing) using the Kardivar Machine. This is a proven medical diagnostic tool involving a simple non-invasive test that provides you with detailed information on how your body is coping with stress. Its also determines your Metabolic Type and this can in turn be used to provide you with an individualised diet plan.

Therapies & Rates
Please note the rates detailed below are there to give you an idea of the therapists standard rates, we strongly advise you contact the therapist for more detailed rates and any offers they may have.
| | | | |
| --- | --- | --- | --- |
| Therapy | Appointment Type | Rate | |
| Naturopathy | In Person | £55 per 60 minutes | |
| Nutritional Therapy | In Person | £55 per 60 minutes | |
Contact Caroline