Contact Clare
Visit Website
Clare Palgrave
, NLP Practitioner
in Hereford
Contact Clare
Website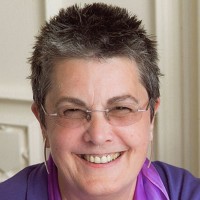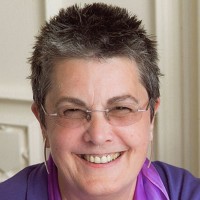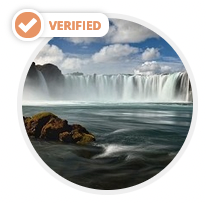 I work in person near Hereford, online via Skype or Facetime and by telephone with people wanting to spread their wings, develop greater trust in their internal guidance and make significant changes in their lives.

Trained in coaching, NLP, Time Line Therapy and Energy therapy, I have had a varied life experience, in a high powered job, as a stay at home mother, as a full time volunteer, and as a carer for ailing parents. For the past 15 years I have coached a wide range of clients to develop their lives to become more rich.

I also have extensive meditation experience and love working with clients to develop a new vision of themselves.

I view my clients as rare gems, those who dare to step into an unknown world and express themselves fully.

Are you:

Tired of feeling confined by other people's ideas of how you should fit in?
Scared of expressing yourself fully?
Wanting more than the same-old, same-old ……?

Do you:

Want to transcend your limiting beliefs?
Want to create an inviting future for yourself?
Want to take a big step forward in your development?

I support people who want to step into a larger and more 'connected' sense of themselves, who want to blossom, to fly, to experience realms and aspects of themselves they have never even guessed at the existence of.

Maybe you want to embark on a new phase of your life, or want to break away from social norms and just need a little support to make the first steps.

I offer a free 30 minute session for you to explore how we can work together.
Background & Qualifications
Reiki Master
Certified Practitioner in NLP (ABNLP)
Certified Time Line Therapy Practitioner
Certified NLP Coach
Trainer for Tonal Alignment
Certificate in The Reconnection
Trained with the Healing Trust
30 years meditation experience
Volunteering as a complementary therapist at a local hospice
My Specialisms
Areas that previous clients have addressed are:

Changing work direction in life
Becoming more sensitive to others and to our environment
Developing a greater sense of centredness and groundedness
Finding their core values
Developing a greater sense of peacefulness
Establishing a greater sense of connection with the unseen world
Developing a greater sense of integrity in their lives
Establishing better relationships with family and at work
Letting go of self imposed limitations
Dealing with burnout
Environmental activism
Life changes/bereavement
Developing greater sensitivity to energy
All of the above
Approach to Therapy & How I Work
I approach our work together by orienting towards values rather than goals, as I find that when people work out where their values really lie they are more able to realise their aims effortlessly.

Approaches

I tend to work flexibly using whichever approach resonates with you or that I feel would help you to achieve results. I find that combining approaches and giving you tools to take away to use between visits helps you to maximise the changes you want to make in your life.

Here are the main approaches I use:

Energy work: The Tonal Alignment and the Reconnection are both methods that clear your energetic pathways in your body and enable the connection between your energetic and physiological pathways to be strengthened so that you can connect with a wider range of non physical 'intelligence'. You simply need to be in a relaxed and open minded state to benefit from them. Energy Balancing is an approach I have developed which brings you into a more balanced, centred, calm and grounded state. These approaches work at a non linear, non verbal level, allowing your body to reprogram itself at a very fundamental level, and lays the groundwork to more specific changes you then decide to make.

Coaching: Helps you to clarify what really matters to you in your life - within your career, personal life, health or any other activity - and identify an approach to achieve your required outcomes.

NLP (Neuro Linguistic Programming): A very safe approach to reducing learned habits and childhood 'programming' and achieving positive states of being. I will give you simple tools to take home with you to attain positive states to use from the very first session you have with me.

Time Line Therapy: An offshoot of NLP this very simple and safe approach allows you to clear old emotions and limiting beliefs in one session. It helps you to recover rapidly from negative emotions you may experience in the future, reducing the load you carry. Reducing limiting beliefs allows you to move forward confidently to more easily achieve your goals or purpose in life.

Meditation and Visualisations: I offer intuitive personalised guided meditations and visualisations and support you in finding a meditation approach and practice that you can commit to and works for you.

Way-finding: As you enter new territory it can be difficult to interpret and trust your experiences. I accompany you on that journey and support you as you find the resources you need inside yourself and assimilate new experiences.
Therapies & Rates
Please note the rates detailed below are there to give you an idea of the therapists standard rates, we strongly advise you contact the therapist for more detailed rates and any offers they may have.
| | | | |
| --- | --- | --- | --- |
| Therapy | Appointment Type | Rate | |
| Reiki | In Person | £40 per 45 minutes | |
| Reiki | Skype/Telephone | £40 per 45 minutes | |
| NLP | In Person | £50 per 60 minutes | |
| NLP | Skype/Telephone | £50 per 60 minutes | |
| Energy Medicine | Skype/Telephone | £40 per 45 minutes | |
| Energy Medicine | In Person | £40 per 45 minutes | |
| Life Coaching | In Person | £50 per 60 minutes | |
| Life Coaching | Skype/Telephone | £50 per 60 minutes | |
| Healing | In Person | £40 per 45 minutes | |
| Healing | Skype/Telephone | £40 per 45 minutes | |
Additional Rate Information
I also offer energetic alignments; either the Tonal Alignment for £80 or The Reconnection, for 333 Euros. Both alignments consist of a two session process over 24/48 hours, and both alignments accelerate your connection with your core self. more details are on my website.
Contact Clare
Website