Contact Lucy Anne
Visit Website


Lucy Anne Chard
, Healer, Life Coach, NLP
- Uxbridge
Contact Lucy Anne
Website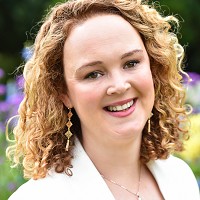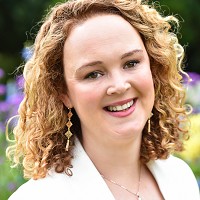 I'm a certified coach & mentor for Highly Sensitive People who are looking for career change and life change.

Don't spend any more time worrying about not being good enough or not knowing what it is you're actually good at.
Get clarity on your unique talents and align your career & life choices based on your super powers.
Background & Qualifications
Advanced Practitioner and Clinical Diploma in NLP and Life Coaching - The Phil Parker Training Institute, London
Advanced Soul Plan Practitioner - Holistic Healing College, London
Bachelor of Arts in Drama & Performance
Reiki Master-Teacher
Advanced ThetaHealing Practitioner

My Specialisms
Stress & Anxiety Management
Depression
Building Self Confidence
Identifying unique talents and gifts and how to use them to overcome challenges in life.
Identifying Soul Purpose through Soul Plan readings
Relaxation and Insomnia: get a good night's sleep
Phobia of public speaking
Resolving Relationship issues: clear the conflict, heal the hurt.
Self-worth: turn struggles into strengths.



Approach to Therapy & How I Work
I am dedicated to providing a safe, comfortable space for you to work, at a pace that is perfect for you. I'll provide a calm, nurturing environment and treat all aspects handled with the strictest confidence.


Therapies & Rates
Please note the rates detailed below are there to give you an idea of the therapists standard rates, we strongly advise you contact the therapist for more detailed rates and any offers they may have.
| | | | |
| --- | --- | --- | --- |
| Therapy | Appointment Type | Rate | |
| NLP | In Person | £70 per 60 minutes | |
| Life Coaching | In Person | £70 per 60 minutes | |
| Life Coaching | Skype/Telephone | £70 per 60 minutes | |
| Healing | In Person | Please Call | |
Additional Rate Information
Neuro-Linguistic Programming Therapy (NLP): Initial consultation to look at all physical & emotional symptoms - 90 minutes - £110.00 Further consultations per hour - £70.00 Soul Plan Life Purpose Analysis: http://www.lucyannechard.com/soulplan Individual Soul Plan Readings cost £75 and last 90 minutes. Overlay Readings (including Name Changes) cost £85 and last 90 minutes Relationship Readings cost £100 and last between 90 minutes and 2 hours depending on the complexity of the charts. Business Optimisation (including an original Soul Plan Reading) cost £100 and last 90 minutes. The Wholeness Project: http://www.lucyannechard.com/wholenessproject The Wholeness Project is a three-month private coaching & mentoring programme for people who are frustrated with feeling stuck. Together we'll dream big and take action so you are well on your way to living the life you desire. £999. Payment plans are available.
Contact Lucy Anne
Website