Contact Annabel
Visit Website
Annabel Caulfield
, Nutritional Therapist
in Newport Pagnell
Contact Annabel
Website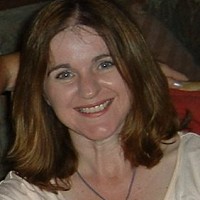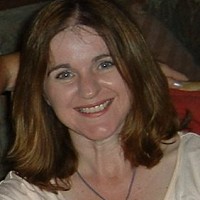 Have you spent the last several years sacrificing your own needs for the benefit of your family or career? Maybe you are feeling a bit run down because you haven't taken as much care of yourself as you would have liked. Perhaps you have a health condition you struggle to manage, wish you had more energy, or were the the same weight you used to be?

My name is Annabel Caulfield, and I'm a Nutrition and Wellness therapist who helps people rediscover some of the vitality they have lost, whether that be due to a health condition they are struggling to manage, or because they have put their own needs on hold while juggling the needs of their families or careers. I understand this struggle, having turned my own life around using dietary and lifestyle changes, and a bit of determination!

A few years ago I was suffering from a number of non-life threatening yet at times debilitating health issues. Using the knowledge and tools learned while studying for my Diploma in Naturopathic Nutritional Therapy, I am now in much healthier and happier place. And you can get there too.

My 12 week programme is designed to help you identify what your goals are, whether that be managing a health problem, weight loss, or simply experiencing more energy on a daily basis. Together we will identify strategies to help you achieve those goals.

If you are interested in finding out more then give me a ring or drop me an email for your free 20 minute consultation health and wellness check!

I also offer food intolerance and other tests. Please contact me for more information.

If you'd like to find out more but are not sure, why not gather together some friends and have a Nutrition and Wellness evening? For a very affordable cost I can visit you and your friends at one of your homes and tell you more about the sorts of changes you could make to begin this wonderful process. Find out simple yet effective strategies to help with feeling like you used to (think energy, weight!) And try out some delicious, healthy snacks at the same time. Give me a ring or send me an email to book your evening right now!





Background & Qualifications
Dip NNT (NHC)
NNA Registered Practitioner
GNC Registered Associate Naturopath
Certificate in Psychodynamic Counselling Skills
BA (Hons) English and Education
MA (Education)
My Specialisms
We are waiting for the therapist to complete this information.
Approach to Therapy & How I Work
The nutritional consultation:
• FREE 20 minute initial telephone health and wellness check
• 12 week programme, including 4 ½ hours of consultation with me (90 minutes initial consultation, plus the rest split into chunks that suit you, either face to face or on Skype).
Email and/or phone support in between (up to 2 hours). Written report and action plan following initial consultation, listing goals and strategies to help achieve them, plus follow up action plans after each subsequent consultation.
• Recommendations for supplements and additional tests if appropriate (extra charges will be incurred for purchase of these).

Therapies & Rates
Please note the rates detailed below are there to give you an idea of the therapists standard rates, we strongly advise you contact the therapist for more detailed rates and any offers they may have.
| | | | |
| --- | --- | --- | --- |
| Therapy | Appointment Type | Rate | |
| Naturopathy | In Person | Please Call | |
| Nutritional Therapy | In Person | Please Call | |
Additional Rate Information
Please note that I require a £10 non-refundable deposit in order to book an appointment, redeemable against the cost of the consultation. This is to cover the booking of the consultation room. 12 Week Programme £140 Whatever your needs (weight loss, management of a pre-existing condition, rediscovering your vitality), my 12 week programme may hold some answers for you. 4 ½ hours of consultation time (90 minutes initial consultation, plus 3 further hours, either face to face or on Skype), plus up to 2 hours of email and/or phone support in between session. Written report and action plans provided. Recipes and eating plan if weight loss is your goal. 1 off consultation £75 Full case history taken and written report provided following the consultaton. 60 - 90 minutes. Follow up consultation £45 45 - 60 minutes. Nutrition and Wellness evenings £10 per head Find out simple yet effective strategies to help manage weight, and maintain energy levels throughout the day. Find out more about the 12 week programme which could help you rediscover the old (or young!) you. Clear explanations, yummy homemade snacks and recipes, and easy to follow information sheets (emailed after the party) are the hallmark of these gatherings. (90 minutes). Minimum of 4 and maximum of 8 people. Supermarket visit £30 per hour Guided shopping to help you interpret labels, plus advice on what foods to buy. Diet MOT £35 Just want some advice on what you currently eat and how you could tweak your diet to enhance nutrition? Keep a food diary for a week and send it to me, and I will return it with suggestions on how you can make changes. Check your cupboards £30 Wondering if what you've got in your cupboards is nutritious? I can come and have a look and give you my thoughts. Food intolerance testing and other tests available. Please ask if you've got something in mind. Consessions available on request. Please don't be afraid to ask!
Testimonials
Amanda Furber on 24/03/2015
"Annabel at Purple Vitality has helped my husband and I loose weight, and has helped my husband to control his digestion problems. I can thoroughly recommend her. Throughout the whole experience she has been knowledgable, sympathetic and extremely professional. Her initial consultation and report were insightful and her diet plan and recommendations have been easy to follow, and she tailored them to fit in with our busy lifestyles. The results have been amazing, we both feel fitter and healthier than we have done in years. Whenever we wobbled, Annabel was able to refocus us and put us back on track. Thank you Annabel, you've been amazing."
Contact Annabel
Website