Contact Elaine
Visit Website


Elaine Jackson
, Nutritional Therapist
in London
Contact Elaine
Website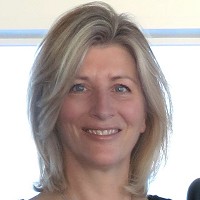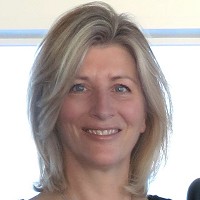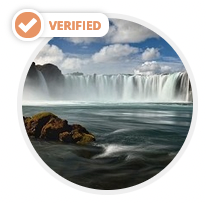 Elaine is a registered Nutritional Therapist and founded Connecting Nutrition based in Islington. She also practices from the Charterhouse clinic in Marylebone and is an in-house Nutritional Therapist for YorkTest Laboratories, Europe's leading provider of antibody food intolerance testing.

Elaine practices Functional Medicine, a health focused, client centred partnership which investigates the root cause of the health issue rather than just treating individual symptoms. She is an experienced Metabolic Balance coach helping client's achieve their desired weight and long-term health through changing eating habits and approaches to food.

Elaine believes that our health is not always predetermined and that food is one of the biggest health intervention clients can make to promote wellbeing.
Background & Qualifications
- Diploma (Distinction) Nutritional Therapy
- BSc (Hons) Nutritional Therapy
- Functional Medicine Practitioner (AFMCP Graduate)
- Metabolic Balance Coach

Full member of the British Association for Applied Nutrition and Nutritional Therapy (BANT).
Registered with the Complementary and Natural Healthcare Council (CNHC) and The Institute for Functional Medicine (IFM)
Senior Associate Member of the Royal Society of Medicine
My Specialisms
- Weight Management: weight loss and keeping the weight off
- Food intolerance & Food Sensitivity
- Digestive Health including IBS, low FODMAPs, GERD, reflux and digestive symptoms
- Female Health and hormones: thyroid, PCOS, infertility, PMS, endometriosis, fibroids, healthy menopause
- Energy and impact of stress on health
- Skin health: including acne, eczema, hives, psoriasis

Metabolic Balance:
Metabolic Balance is a nutritional, all natural programme promoting healthy weight loss, hormone balance and long-term weight management. It is not a diet but an eating approach which gently re-programmes the body's metabolism by eating foods which promote a regulated insulin response. The programme therefore can also address health issues including: cardiovascular disease, arthritic conditions, migraines, poor digestion, menopausal symptoms, PCOS, allergies and skin disorders. Metabolic Balance is scientifically based and available in the US and Europe with over 400,000 participants to date. For more information: http://www.connectingnutrition.co.uk/metabolicbalance/.
Approach to Therapy & How I Work
Recent testimonials:
" My first appointment with Elaine put me at ease. I felt happy to openly talk about what I need help with and I felt Elaine really listened. From then on I have seen great results following her advice, my skin has improved as has my gut. I recommend Elaine to all my friends who suffer with skin and gut issues and continue to see her myself "
S. Richards, Fashion & film Costumier, London.

" I came across Elaine quite by chance and was so impressed with her knowledge and quick thinking that I signed up for some Skype sessions in a bid to bring some stability to my health. I have an autoimmune condition and my tried-and-trusted diet had stopped working for me. Rather than point me in the direction of another autoimmune diet Elaine looked at the bigger picture and we started working on healing my gut. The results have been amazing: I'm no longer losing weight (in fact I'm now a healthy weight for the first time in around two years), am absorbing fat properly and my digestion is no longer an issue. I cannot recommend this lady highly enough - she knows her stuff"
Rachel Schroder, Wales

" I found the Metabolic Balance programme online and went through many different websites before I found Elaine. At our initial consultation I felt really comfortable and gained hope from Elaine that this plan was achievable. Working with Elaine has been easy as she accepted where I was at, we set an achievable target and moved forward with the plan. She really listened to me and has been a real cheerleader throughout my journey. My biggest achievement has been to give up weighting myself every week and to really listen to how I feel in my body. I only weight myself when I meet Elaine and that has helped me focus and realise it's not a race. I have this week marked a loss of 20kg and I feel so proud of myself. I still have a way to go but for the first time in a long time I believe I will get there."
Mrs Douglas, London

Please visit www.connectingnutrition.co.uk for more information or contact Elaine on 07798 741826 / elaine@connectingnutrition.co.uk for an informal chat about what's on your mind.
Therapies & Rates
Please note the rates detailed below are there to give you an idea of the therapists standard rates, we strongly advise you contact the therapist for more detailed rates and any offers they may have.
| | | | |
| --- | --- | --- | --- |
| Therapy | Appointment Type | Rate | |
| Nutritional Therapy | In Person | £125 per 90 minutes | |
Additional Rate Information
Please see: http://www.connectingnutrition.co.uk for further information.
Contact Elaine
Website