Contact Emily
Visit Website



Emily Fawell
, Nutritional Therapist
in London
Contact Emily
Website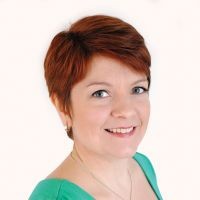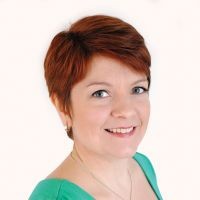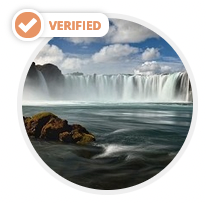 Hi, I'm Emily Fawell and I work with people to optimise their health through nutrition. Are you tired? Stressed? Overweight? Bloated? Hormonal? Call me for a free 15 minute telephone consultation to find out if I can help.

I work from the Bridge to Health clinic in Ealing, and I offer one to one Nutritional Therapy appointments, group and one to one weight loss coaching.
As well as specialising in weight loss, I focus on women's health, children's health, fertility and Nutrigenomics.

Why did I become a Nutritional Therapist?
I was diagnosed with endometriosis in my 20's, and after undergoing unsuccessful conventional medical treatment I decided to see a Nutritional Therapist and experienced first hand the benefits of Nutritional Therapy. As a result I decided to switch careers and embarked on a four year course to become a qualified Nutritional Therapist. In 2009 I set up my practice, 4Well People.
Background & Qualifications
Emily became a qualified Nutritional Therapist after studying for four years at the Institute for Optimum Nutrition, in Richmond. Emily is a member of the British Association of Applied Nutrition and Nutritional Therapy (BANT) and the Nutritional Therapy Council (NTC). She is also registered with the Complementary & Natural Health Care Council (CNHC), appears on the NHS Directory of Complementary and Alternative Practitioners; and is fully insured.

Emily is also a registered Foresight Practitioner and offers preconceptual planning for couples wanting to conceive.

In July 2013 Emily completed her NLP Practitioner qualification and now offers NLP coaching to support nutrition, weight loss and any other issue, such as confidence, anxiety, indecision and phobia.
My Specialisms
Emily specialises in Woman's Health, Children's Health, Fertility, Weight Loss and Nutrigenomics.
However she can also assist with a variety of other health issues.
Approach to Therapy & How I Work
Once you have booked an appointment I will send you a detailed questionnaire to complete, covering current symptoms, health history and a 3 day diet diary. In the initial consultation, which lasts one hour and fifteen minutes, I will go through the questionnaire with you to explore further some of your responses. With your help, I create a personalised Health Improvement Plan which will include dietary and lifestyle changes. If appropriate, I will also create a personalised Supplement Plan, and will discuss any GP or functional tests that I feel would provide us with a better insight into your health. After an appropriate interval, usually 3 - 4 weeks we will meet again to discuss how you have got on with the suggested changes, and adapt the protocol accordingly.
Therapies & Rates
Please note the rates detailed below are there to give you an idea of the therapists standard rates, we strongly advise you contact the therapist for more detailed rates and any offers they may have.
| | | | |
| --- | --- | --- | --- |
| Therapy | Appointment Type | Rate | |
| Nutritional Therapy | In Person | £160 per 120 minutes | |
Additional Rate Information
I charge £160 for your first two appointments: an initial appointment which takes 75 minutes and a 45 minute follow up appointment
Testimonials
Jackie Graham on 25/02/2016
"I approached Emily several months ago for help with lowering my cholesterol and with sleep. At my last check-up I was told that my cholesterol ratio was excellent and a further test told me that I had the metabolic rate of someone 15 years younger than me, so I was very happy. I feel that my sleep has also improved. "
Contact Emily
Website