Contact Emma
Visit Website


Emma Vanlint
, Nutritional Therapist
in London
Contact Emma
Website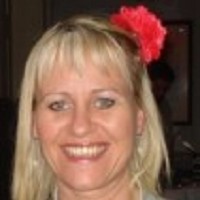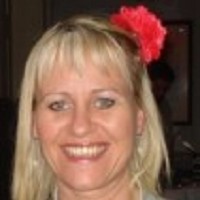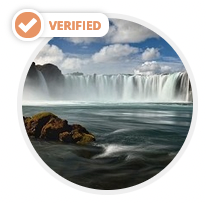 Emma has a passion for good food and strongly believes that you shouldn't have to compromise on taste, to eat healthily. However, it is her own personal experiences that have driven her to make a career out of Nutrition. For her discovering the benefits of Nutritional Therapy, felt like an awakening. It is this experience that she feels so passionately about and wants to share with all clients that come to the clinic. She says that "it's not until you feel well, and improve the quality of your life, that you realise how bad things were before"! As a result of following optimum nutrition she no longer suffers with IBS, migraines, headaches, and frequent colds and infections, she also improved her fertility and now has a beautiful little girl.

Background & Qualifications
Emma trained at the renowned Institute for Optimum Nutrition (ION), founded by nutritional health expert Patrick Holford, widely considered to be the UK's leading centre for nutritional studies. She has helped hundreds's of clients over the last 9 years improve their health and well being. Prior to this, Emma spent 20 years working in the City, so she is well aware of the difficulties of juggling a demanding job and trying to eat healthily. She is passionate about increasing her knowledge and keeping up to date, and regularly attends lectures and workshops, on the latest developments in the field of nutrition and health.

Emma is a Member of BANT (the British Association of Nutritional Therapists), adhering to their code of Professional Practice at all times. She is also registered with the CNHC (Complementary and Natural Healthcare Council). The CNHC was set up with Government support to protect the public, by providing a UK voluntary register of complementary therapists. The CNHC's register has been approved as an Accredited Voluntary Register by The Professional Standards Authority for Health and Social Care. Emma is also listed on the NHS Directory Complementary and Alternative Practitioners.
My Specialisms
Her specialist areas are Female Hormone Health (PCOS and Hypothyroidism), mental health problems including depression. , IBS, Fertility, Weight Management, Low Energy

Emma is also a Metabolic Balance Coach.
Approach to Therapy & How I Work
I believe that eating healthily doesn't have to mean bland or boring food, I am on a constant quest to make food that is good for you taste naughty!

I am firm but very supportive, at the end of the day if you don't make the changes to your diet/lifestyle that I recommend, then you're not going to get the results that you want.

I am also completely non judgemental, life is was it is and things get in the way, I know how tough it can be as I used to work from dawn till dusk in the city and now have a young family. Both scenarios bring their own challenges.

I feel my role is not only to give you the dietary advice you need, but also to make it possible to fit into your life, there are always options and ways round making it happen.
Therapies & Rates
Please note the rates detailed below are there to give you an idea of the therapists standard rates, we strongly advise you contact the therapist for more detailed rates and any offers they may have.
| | | | |
| --- | --- | --- | --- |
| Therapy | Appointment Type | Rate | |
| Nutritional Therapy | In Person | £160 per 115 minutes | |
| Nutritional Therapy | Skype/Telephone | £160 per 115 minutes | |
Additional Rate Information
Based at 1 Harley Street, London, W1G 9QD the initial nutritional therapy consultation with an expert nutritionist costs £160 and lasts for 1 hour 15 minutes; follow up nutrition consultations cost £110 and last for approximately 45 minutes. Based at Tinton House,Long Road West, Dedham, Colchester, Essex, CO7 6ES, the initial nutritional therapy consultation with an expert nutritionist costs £90 and lasts for 75 minutes; follow up nutrition consultations cost £60 and last for approximately 45 minutes.
Contact Emma
Website