Contact Hilary
Visit Website



Hilary Davies
, Nutritional Therapist
in London
Contact Hilary
Website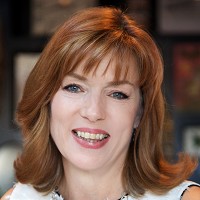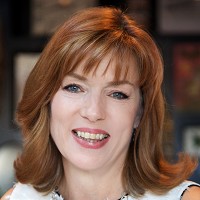 Hilary Davies RGN, DipION, FdSc, mBANT, CNHC is a highly experienced nutritional therapist and Metabolic Balance coach and psychodynamic counsellor, dedicated to helping her clients to be their absolute best.

Based in London, Hilary has spent over 25 years supporting people of all ages and from all walks of life to achieve their health objectives. She is skilled at addressing specific health problems such as thyroid conditions, auto immunity and digestive disorders, as well as more general concerns such as weight loss, stress, fatigue and depressed immunity.
Background & Qualifications
Hilary began her professional career as registered nurse and worked in both the acute and primary care sectors before branching out into counselling and nutrition. She graduated from the internationally renowned Institute for Optimum Nutrition in 2006 and has continued to build on her expertise with subsequent courses in Functional Medicine, Adrenal dysfunction, Auto Immune conditions and Cardiovascular Health.

She writes regularly for the professional press and is the expert nutrition adviser and nutritional therapist on health retreats both in the UK and abroad. She is also a speaker at high profile health and well-being events including the recent Empowerment Programme at Olympia's International Confex.
My Specialisms
Hilary's particular areas of expertise and experience:
- Identifying and managing thyroid conditions and restoring full health
- Helping people overcome stress and fatigue and achieve abundant energy.
- As a highly experienced Metabolic Balance coach Hilary has helped very many people achieve their perfect weight and optimum health and hormonal balance.
- Optimising sports performance for daily wellbeing and fitness or support in training for a specific event.
Approach to Therapy & How I Work
Hilary's approach is entirely individualised and is solely directed at enabling her clients achieve their personal health goals. After taking a detailed health history and establishing where her clients health imbalances may lie, Hilary takes great care in making recommendations that are absolutely achievable and tailored to her clients lifestyles, tastes and time pressures.

As a keen and experimental cook Hilary aims to inspire, motivate and educate her clients in creating fast, fresh, simple and delicious food. Changes are always for the good and once you experience your desired health your changes will become enjoyable habits!
Therapies & Rates
Please note the rates detailed below are there to give you an idea of the therapists standard rates, we strongly advise you contact the therapist for more detailed rates and any offers they may have.
| | | | |
| --- | --- | --- | --- |
| Therapy | Appointment Type | Rate | |
| Nutritional Therapy | In Person | £100 per 60 minutes | |
Contact Hilary
Website