Contact Lindsey
Lindsey Elliott
, Nutritional Therapist
in Brighton
Contact Lindsey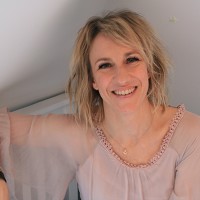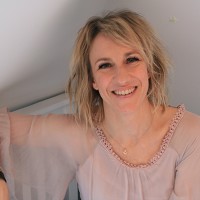 Heal Eat Move encapsulates my passions, learning and teaching - in healing, coaching, nutrition and joyful movement - providing personalised support for your unique path. My wish is to be able to share this knowledge and my therapies with you, to empower you to live the life you desire.

Are you ready to come home to yourself?
Background & Qualifications
Heal Eat Move offers therapy consultations, groups and workshops to heal and ignite your mind, body, emotions, Soul and life. I am a fully trained and qualified Ignite Your Spirit (IYS) therapist, life coach, nutritional therapist (Dip ION), and Nia Technique instructor. I practice in Brighton, with coaching, energy healing and nutrition consultations also available online.

BSc Hons Psychology

Fully qualified nutritional therapist (Dip ION)

Accredited Ignite Your Spirit therapist

Nia Technique instructor (White Belt)

Certified life-coach (Dr Amy Johnson)


Lindsey is bound by a strict code of conduct and ethics for both nutritional therapy and IYS healing, and is fully insured.
My Specialisms
Creating a sold foundation of understanding about how life works so that my clients can move forward with joy, ease and grace.
Approach to Therapy & How I Work
I love helping to bring people back to their hearts and their Souls, and their connection to the divine within. I love seeing people releasing all the limiting thoughts, beliefs and emotions they have about their lives, themselves, their families and the world - to see them coming into a place of more power, compassion and love.

Seeing people soften and grow, and maybe go through some really tricky stuff, but having the courage to go within and come out the other side into a place of more peace, is humbling. I feel so grateful and honoured that I get to help people along that journey and point them in the right direction. I am really passionate about everybody learning about the power and love inside of them. So, bringing myself and my clients ever closer towards unconditional love is what excites me. It is often said that we are here on a journey from our heads to our hearts.

For me this is the foundation of all that I do, believe in and hope to achieve.
Therapies & Rates
Please note the rates detailed below are there to give you an idea of the therapists standard rates, we strongly advise you contact the therapist for more detailed rates and any offers they may have.
| | | | |
| --- | --- | --- | --- |
| Therapy | Appointment Type | Rate | |
| Nutritional Therapy | In Person | Please Call | |
| Life Coaching | Skype/Telephone | Please Call | |
| Healing | In Person | £50 per 60 minutes | |
Additional Rate Information
Please see my website www.healeatmove.co.uk for available life-coaching packages or call me direct. Nutritional Therapy costs - Initial consultation (up to 90 minutes) & follow up consultation 4 weeks later (up to 60 minutes): £130 Individual follow up consultations thereafter (up to 60 minutes): £50 Thank you!
Contact Lindsey