Contact Lucy
Visit Website



Lucy Mccrickard
, Nutritional Therapist
in Hove
Contact Lucy
Website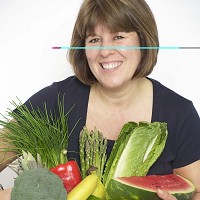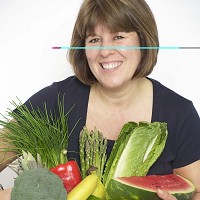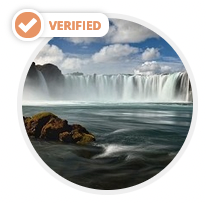 Hormone Balancing is at the heart of our health and wellbeing. Symptoms of ill health and hormonal imbalance can be the result of many months, or even years of nutritional deficiency and lifestyle choices, and this can rarely be solved in an instant.

By choosing nutritious options, and developing a healthy relationship with food, we can not only rediscover how delicious food can be, but in doing so, can significantly improve our physical, emotional and mental health to help demystify the world of nutrition, help the client break old 'bad' eating patterns, form 'good' new lifelong habits, but most importantly, help put the enjoyment back into eating - and feel fabulous again!




Background & Qualifications
I qualified with a Diploma and Foundation Science Degree in Nutritional Therapy from the Institute for Optimum Nutrition (ION) in 2009. I am registered as a member of the British Association for Applied Nutrition and Nutritional Therapy (BANT), Complementary and Natural Healthcare Council (CNHC). I also undertake regular CPD (Continuous Professional Development) to stay up to date with new research and developments in the field

My Specialisms
Hormone Balancing for both women and men.
I help you understand how your adrenal, digestive and reproductive hormones work together to influence symptoms such as low energy, weight gain, cravings, mood swings and all the challenging symptoms associated with the menopause and middle age.

There is no 'one size fits all' solution; my personalised nutrition packages are tailored to individual needs to guide, re-educate and empower clients to restore nutritional balance, to help the body promote its own natural healing mechanisms, and support optimal wellbeing, energy and long term health

In addition, I deliver talks and seminars, and work with businesses to create tailored wellbeing packages to support their employees in becoming healthier, happier and more productive in the workplace.

Approach to Therapy & How I Work
I advocate a friendly and common sense and realistic approach to healthy eating, which is both non-judgemental and supportive and offers practical guidance on shopping, easy cooking solutions and choices to look for when eating out. Most importantly, it is tailored to fit with the client's personal health goals and lifestyle, and offers them the best chance to make positive and sustainable changes.

I run my clinic from Radius Healthcare in the grounds of Sussex County Cricket Club in Hove.
Therapies & Rates
Please note the rates detailed below are there to give you an idea of the therapists standard rates, we strongly advise you contact the therapist for more detailed rates and any offers they may have.
| | | | |
| --- | --- | --- | --- |
| Therapy | Appointment Type | Rate | |
| Nutritional Therapy | In Person | £70 per 75 minutes | |
| Nutritional Therapy | In Person | £50 per 60 minutes | |
Additional Rate Information
Telephone or Skype consultations, home visits, Personal Nutrition Plan courses or multiple consultations are available on request.
Contact Lucy
Website