Contact Nathalie
Visit Website
Nathalie Gudgeon
, Nutritional Therapist
in Nr Wetherby
Contact Nathalie
Website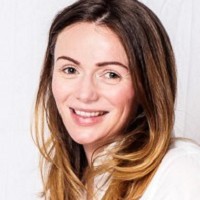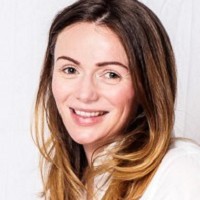 Nathalie lives in Yorkshire with her husband and 2 children. She was an expat in Qatar from 2008-2017. During this time, Nathalie managed a busy practice in Qatar and across the middle east. Understanding the challenges of living within the middle east, she continues to work via skype with clients in this region.

Nathalie works on a consultant basis with clients, with a special interest in fertility, autoimmunity and children's health. She is regularly invited to speak in spas, schools and corporate settings; running workshops and cooking demonstrations. She has a passion for the practical elements, running cooking demonstrations/classes for both adults and children. Nathalie also has experience in developing menus and diet plans, contributes to magazines, newsletters and most recently her own food blog Nutritiously Natty.

Nathalie is a keen recipe developer with a passion for outdoor living and well-being.

Background & Qualifications
Nathalie has a BSc in Nutritional Medicine from the University of West London, a BSc (Hon) in Psychology and recently gained a certificate with the Institute of Functional Medicine (IFM) in Applying Functional Medicine in Clinical Practice (AFMCP, 2017). Nathalie is a member of the British Association of Applied Nutrition and Nutritional Therapy (BANT) and the Complementary and Natural Healthcare Council (CNHC). Both of which promote continued professional development and ethical regulation. Nathalie takes a Functional Nutrition approach in practice, drawing on evidence based research to devise dietary programs. She has recently been accepted onto the certification program with the Institute of Functional Medicine (IFM).


My Specialisms
Nutritional therapy may help to optimise and support;

• Gastrointestinal function
• Cardiovascular health
• Blood sugar balance
• Weight management
• Adrenal/thyroid function
• Allergies and intolerances
• Fertility and pregnancy
• Children's health
• Cognitive health
• Immune imbalances

Approach to Therapy & How I Work
The modern world we live in and the lifestyles we lead can place stresses and strains on our bodies. This has an impact on the nutrition that our bodies need to stay optimally well. The genetics we are born with and the conditions we have been exposed to throughout our lives are further contributing factors. In combination, these factors can lead to specific imbalances and dysfunctions. On a cellular level, food contains the nutrients needed for communication, repair and harmony in the body, hence the importance of optimal nutrition for optimal health.

Functional Nutrition employs an individual-centred approach to achieving optimal health and well-being, driven through functional medicine principles.

What is Functional Nutrition?

Functional Nutrition is about exploring an individual's nutritional needs and devising appropriate adjustments to diet and lifestyle to achieve the required nutritional input to promote optimal health and wellbeing. There is no single diet that applies to each and every one of us. We have different genetic backgrounds, lifestyles and preferences.

Functional Nutrition involves a partnership
As a patient, you enter into a partnership with your Nutrition practitioner. Together you make gradual changes to improve health and change the outcome of the disease. This partnership employs respect for the patient's lifestyle and preferences. This allows for a happy partnership, striving towards a common goal for optimal health.

Functional Nutrition offers strategies and tools to make gradual and happy changes towards health. Meal planning, recipes and cooking demonstrations can be offered to help with the transition.

What is Functional Medicine?

"Functional Medicine is an evolution in the practice of medicine that better addresses the healthcare needs of the 21st century. By shifting the traditional disease-centred focus of medical practice to a more patient-centred approach, Functional Medicine addresses the whole person, not just an isolated set of symptoms. Functional Medicine practitioners spend time with their patients, listening to their histories and evaluating the interactions among genetic, environmental, and lifestyle factors that can influence long-term health and complex, chronic disease. In this way, Functional Medicine supports the unique expression of health and vitality for each individual."
The Institute of Functional Medicine (IFM)

Consultation process
Prior to a consultation you will be asked to complete a number of questionnaires detailing your medical history, current health concerns, diet and lifestyle. These areas will be explored further in your consultation, along with your priority for treatment. As part of a functional nutrition approach used by Nathalie, you may be advised to carry out private laboratory testing to help gain a more accurate picture of the internal environment of the body. This is not compulsory but may be of significant benefit in identifying key imbalances and devising the most suitable program for you.

As part of your program, supplements may be advised. Again there is no obligation but where appropriate and recommended to support the patient, only the best quality supplements are advised. These supplements may come at a higher cost than supermarket brands and are chosen for evidence based purposes with high quality and effectiveness. These supplements are manufactured in a particular fashion in order to meet high standards and confidence.

The aim of the consultation is to identity the imbalance or dysfunction at the centre of the individual's health concerns and manage it in a sustainable way; through diet, exercise and lifestyle adjustments. Nathalie aims to motivate clients to make positive changes without being impractical or overly restrictive. Ultimately a partnership develops whereby the patient will feel empowered to make gradual changes following the advice and guidance of the practitioner.

Follow up consultations are advised every 4-6 weeks depending on each individual's needs and budget.


Therapies & Rates
Please note the rates detailed below are there to give you an idea of the therapists standard rates, we strongly advise you contact the therapist for more detailed rates and any offers they may have.
| | | | |
| --- | --- | --- | --- |
| Therapy | Appointment Type | Rate | |
| Nutritional Therapy | In Person | Please Call | |
| Nutritional Therapy | Skype/Telephone | Please Call | |
Contact Nathalie
Website