Contact Rosie
Rosie Spence
, Nutritional Therapist
in Clifton Moor
Contact Rosie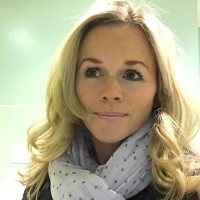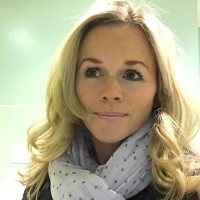 I am passionate about health, nutrition and happiness. Throughout the years, I have been on my own health journey which led me to want to help others. ​Learning about food and nutrition is only one part of the picture and it goes hand in hand with emotional well being and exercise. My own story creates an unique insight and gives me great tools to help others.

Let me help you to move forward with your life and feel great.
Background & Qualifications
I gained a Diploma in Nutritional Therapy from The College of Naturopathic Medicine in 2008.
www.naturopathy-uk.com
My Specialisms
We are waiting for the therapist to complete this information.
Approach to Therapy & How I Work
Healing yourself with nutrition is a process and as a Nutritional Therapist I work closely with the client to understand their history, their background, their current health and health complaints. We look at diet, i.e., what do you eat and drink each day, what other lifestyle factors have an impact such as work, home life, stress, exercise, family. We build up a whole picture together and we work out a plan to move forward. We can go as fast or as slow as you like. Making changes take time and commitment but I am here to guide you in the process.

I ask all patients to complete a food diary and comprehensive questionnaire prior to us meeting and during our initial consultation we go through this information and I ask questions and give you the opportunity to talk so I build up a complete picture. We then agree short term goals and I make recommendations for you to follow at home. I would then expect you to return for a follow up consultation 2-3 weeks later.

Therapies & Rates
Please note the rates detailed below are there to give you an idea of the therapists standard rates, we strongly advise you contact the therapist for more detailed rates and any offers they may have.
| | | | |
| --- | --- | --- | --- |
| Therapy | Appointment Type | Rate | |
| Nutritional Therapy | Skype/Telephone | £55 per 60 minutes | |
Contact Rosie