Contact Sakina
Visit Website
Sakina Bradbury
, Nutritional Therapist
in Caterham
Contact Sakina
Website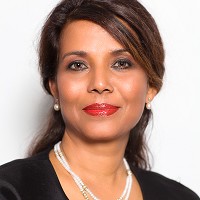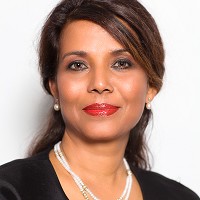 Sakina has fifteen years of experience as a practitioner. She have a wide range of skills and experience which enable her to provide a unique, holistic service to her clients. She has helped many clients who gained relief from stress related conditions, and other conditions such as Multiple Sclerosis, Parkinson's and other degenerative diseases. Sakina also has extensive experience in helping her clients to cope with work related issues and enhance work performance. She provide self development programmes for individuals to improve relationships. This include married couples, parent, teenagers as well as business professionals and executives.


Background & Qualifications
Sakina has provided complementary health advice and treatments to many clients, and has treated numerous conditions-sympathetically and naturally. She have received testimonials from many patientsm and referrals from NHS Practitioners. Sakina has worked with senior NHS Consultants and Surgeons at London Clinics including Harley Street. This included the treatment of medical professionals such as GPs and Surgeons for stress related conditions, enabling them to resume high performance surgical and medical duties.

Sakina Bradury (BA, RSNM, MBRCP, ISMA, MICM) is an Associate Member of Royal Society of Medicine

All the practitioners at SK Practice are highly trained in both assessment and treatment, and they are all members of the British Register of Complementary Practitioners (BRCP) .
My Specialisms
Stress Management
Clinical and Traditional Physio
Sports injuries
Allergy testing
Iridology
NLP Neurolinguistic Programmes
Aromatherapy (Essential oils)
Indian Head Treatment
Reflexology
Homeopathy
Acupressure
Accupunction
Tui Au


Approach to Therapy & How I Work
Today, many of us take our health for granted but sometimes things can go wrong. Stress - in all its forms: sports injuries; emotional fatigue and circulatory problems can affect us all. Our bodies act and react in different ways. Consequently, many people seek natural, alternative remedies to maintain a sense of well-being.

SK offers a different approach to conventional medicines. We provide hands-on care for the more discerning patient.

YOU DO NOT NEED TO FEEL ILL
You do not need to feel ill to have any of these treatments. Many people have regular treatments to improve their health and well being and prevent serious or chronic pains and discomfort.

The successful treatment of any therapy is largely dependent upon prompt assessment. We aim to give the highest standards of treatment allowing you to get back to your normal self without drugs.

MEDICAL SCIENTISTS
Medical Scientist studying complementary therapies have proved that stress and sickness go hand in hand, the more relaxed you are the healthier you will be. Complementary therapies are becoming more and more popular as the public become aware of the great benefits particularly from regular sessions; it helps to prevent serious illness, sports injuries, and stiff joints and many other health issues.
Therapies & Rates
Please note the rates detailed below are there to give you an idea of the therapists standard rates, we strongly advise you contact the therapist for more detailed rates and any offers they may have.
| | | | |
| --- | --- | --- | --- |
| Therapy | Appointment Type | Rate | |
| Acupressure | In Person | £65 per 60 minutes | |
| Aromatherapy | In Person | £65 per 60 minutes | |
| Naturopathy | In Person | £105 per 60 minutes | |
| Physiotherapy | In Person | £65 per 60 minutes | |
| Reflexology | In Person | £65 per 60 minutes | |
| Nutritional Therapy | In Person | £105 per 60 minutes | |
| Counselling | In Person | £95 per 90 minutes | |
| NLP | In Person | £105 per 60 minutes | |
| Indian Head Massage | In Person | £65 per 60 minutes | |
Contact Sakina
Website