Contact Susan
Visit Website

Susan Woodward (replenish Nutrition)
, Nutritional Therapist
in London
Contact Susan
Website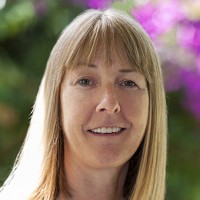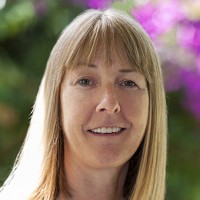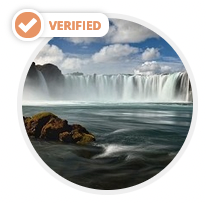 I am a Registered Nutritional Therapist. My passion for nutrition developed after my own health declined and left me struggling for many years with Chronic Fatigue Syndrome and which traditional medicine was unable to help me with. Nutrition and Lifestyle medicine changed my life and now I am committed to empowering others to change theirs.

Do you:
> Have multiple symptoms but get told there is nothing wrong with you?
> Feel run down or get frequent colds?
> Suffer with energy crashes, mood swings or food cravings?
> Feel overwhelmed by things that never used to bother you?
> Struggle to achieve or maintain your ideal weight?
> Have trouble sleeping or wake feeling unrefreshed?

Do you:
> Want to support your health naturally?
> Want to get your life back?

Everything we eat is an opportunity to nourish and replenish our body. However, those of us following a typical western diet are often making food choices that burden and stress our bodies. Correcting our eating habits, identifying nutritional imbalances and making the right food choices now can restore health and set you on the right path for a healthy future.


Background & Qualifications
I studied and completed 3 years of training at the College of Naturopathic Medicine in London.

I trained in the principals of Functional Medicine, a science based approach to health and healing that looks at the body as a whole and assesses the underlying causes of symptoms. Rather than look at a symptom in isolation, I seek to support the underlying imbalances and address the root cause.

I am a full member of the BANT (the professional body for nutritional therapists) and I am CNHC accredited (the regulatory body for complementary health).

I am a passionate educator and regularly give nutrition talks to Support Groups of various chronic conditions.

I have completed a FHT accreditation in ME, Chronic Fatigue Syndrome and Fibromyalgia Recovery with The Chrysalis Effect, an organisation dedicated to supporting people with chronic exhaustive conditions.

I passionately believe in food as medicine as it was an integral part of my own healing journey when my health was hijacked by Chronic Fatigue Syndrome 10 years ago.
My Specialisms
I have a particular passion in supporting others with Chronic Exhaustive conditions: Chronic Fatigue Syndrome, ME, Fibromyalgia, Adrenal Fatigue

I also support Thyroid and Hormonal health, Digestive health, Blood Sugar Balance: Pre Diabetes, Type 1+2 Diabetes, Cholesterol-Lowering, Weight Management and Optimal Health.
Approach to Therapy & How I Work
I work alongside my clients to create personalised Nutrition and Lifestyle Plans that reflect their specific symptoms and unique circumstances and I support them in reaching their health goals.

People often have questions they would like answered before they book a consultation and I am more than happy to do so.

To discuss your health goals please call: 07769 908067 for a no obligation chat.

To book an appointment please email: info@replenishyourlife.co.uk

Once an initial consultation is booked you will be sent a detailed Health Questionnaire and 3-day Food and Lifestyle diary which needs to be completed and returned in advance of your appointment. For more information on the consultation process please visit my website.

I look forward to supporting you in your health journey.
Therapies & Rates
Please note the rates detailed below are there to give you an idea of the therapists standard rates, we strongly advise you contact the therapist for more detailed rates and any offers they may have.
| | | | |
| --- | --- | --- | --- |
| Therapy | Appointment Type | Rate | |
| Nutritional Therapy | In Person | £145 per 90 minutes | |
Additional Rate Information
I arrange Skype consultations for non local clients, clients who prefer not to travel and for clients who want evening or weekend appointment times. Please refer to my website for full breakdown of the consultation process as well as costs of Wellness Packages.
Testimonials
Ursula McLaughlin on 28/11/2017
"I came to see Susan for advice on a range of health issues. Susan suggested a number of diet and lifestyle changes that were easy and practical to incorporate. After functional testing which revealed a number of nutritional deficiencies and other biomarkers I undertook a gut healing protocol. With Susan's support and following her recommendations I was very happy to find that my symptoms quickly disappeared and I found my overall health much improved. I feel that I have learnt a lot from working with Susan and will continue to apply these techniques in the future."
Contact Susan
Website