Contact Susan
Visit Website



Susan Fruhman
, Nutritional Therapist
in Altrincham
Contact Susan
Website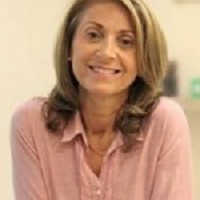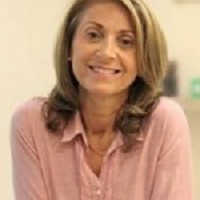 My business and focus is all about helping you achieve optimum health and wellbeing through Nutritional Therapy; the science of identifying nutritional imbalances that prevent the attainment of good health.
As a graduate of Nutrition and Naturopathy from The College of Naturopathic Medicine, I am ideally placed to help, support and motivate individuals towards achieving great health through good nutrition.
By recognising that it is the essential nutrients that provide the body with 'Food for Life', I am able to help people understand the vital role food and nutrients have in nourishing and healing the body.
In addition to working as a Nutrition Consultant, I run Supervised Detox Programmes, offer Health and Energy Assessments, and am a clinical assessor for upcoming nutrition students. I am also involved in community projects with local schools, providing nutritional advice and assistance to children with special needs.
Background & Qualifications
Nutritional Therapy and Naturopathy (Special Excellence awarded in Clinics ) - The College of Naturopathic Medicine (London)
Postgraduate certificate of Education - Teaching
BA (Hons) Psychology, University of Liverpool

I maintain my knowledge and skills through Continuing Professional Development and keep up to date with the latest advances and research in Nutrition and Health. I am a member of the British Association for Applied Nutrition and Nutritional Therapy and The Complementary and Natural Healthcare Council and abide by the Professional Practice Standards laid down in their strict Code of Ethics and Practice.
My Specialisms
I work with many different types of clients.
However , I do have particular focus areas -
1. Weight loss and blood sugar balance, diabetes and prediabetes
2. Supporting gut issues such as IBS, IBD and different forms of dysbiosis.
3. Supporting cancer patients before, during and after treatment. (I work for a cancer charity to support clients with effective nutrition).

Approach to Therapy & How I Work
Some people simply want to check that they are on the right track with regard to healthy eating. Others may want to lose weight or need help with their symptoms. Nutritional Therapists recognise that each person is an individual with unique requirements and take time to define a personalised nutrition plan rather than a 'one size fits all' approach.
A Nutritional Therapist's work starts with a client consultation that involves:
Detailed analysis of your dietary and nutritional intake
Detailed health and family case history
A strategy for health - linking symptoms to nutritional imbalances and providing support and encouragement to change diet and lifestyle
Action Plan - personalised advice for diet and lifestyle changes
Supplement Programme - details of any recommended nutritional supplements if required
The recommendation of clinical tests if needed, to help ascertain any suspected underlying conditions
Therapies & Rates
Please note the rates detailed below are there to give you an idea of the therapists standard rates, we strongly advise you contact the therapist for more detailed rates and any offers they may have.
| | | | |
| --- | --- | --- | --- |
| Therapy | Appointment Type | Rate | |
| Nutritional Therapy | In Person | Please Call | |
Additional Rate Information
I offer a number of different types of packages. So I will always discuss which is the most appropriate package for my client depending on their requirements.
Contact Susan
Website