Contact Gary
Visit Website
Gary Sharp
, Osteopath
in Chester
Contact Gary
Website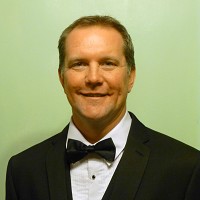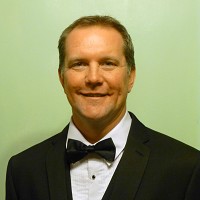 Gary Sharp moved from South Africa to England 17 years ago, where he went on to complete his Bsc (hons) degree in Osteopathic Medicine. Gary has experience in various forms of Osteopathy and practices structural, classical and cranial techniques.

Gary moved up to Chester in 2009 where he established GSO, an Osteopathic practice that serves the Chester area. In 2014 Gary established Osteopathy North West (based in Prescot) which provides Osteopathic services to the Liverpool, Merseyside and Cheshire areas. He treats a wide range of patients from 3 week old babies to the elderly.

Gary is fully insured and registered with the General Osteopathic Council (GOsC) and he is also a member of the Upledger Cranial institute. He is professional, courteous and understanding of both work and life commitments. He will help enhance your wellbeing and also give advice (if necessary) on exercise and office ergonomics and ways that can be used to improve individual work space and body posture.

In November 2014, Gary was highly commended at the Knowsley business awards for his Osteopathic services to the community of Knowsley and he has gained recognition across the UK.
Background & Qualifications
Gary Sharp received a Bachelor of Science honors degree in Osteopathic Medicine from the Surrey school of Osteopathic Medicine. He also went on to further his studies in the cranial field through the Upledger Cranial Institute.
My Specialisms
Structural Osteopathy - Bsc (Hons) Ost Med.
Classical Osteopathy -BA
Cranial Osteopathy - CST 1 & 2
Ergonomics
Sports Injuries
Lower back pain
Neck pain
Shoulder problems
Arthritis and Degenerative conditions

Approach to Therapy & How I Work
At your first appointment Gary will take a very detailed medical history. This will include information about your general health, lifestyle, occupation, activities and diet, as well as specific questions about your symptoms. Some questions may seem unrelated to your current condition, but please bear with us as we are putting together a picture puzzle of what has happened and why. This may be related to other areas of your life or general health that you had not considered. As Osteopaths we aim to treat your symptoms, but also deal with the root cause to prevent/ minimise reoccurrences.

You will normally be asked to undress to your underwear and perform a series of simple movements. A full examination and postural assessment will then take place with any relevant testing, such as a blood pressure check and neurological examination (the function of the nerves).

A diagnosis will then be made and discussed with you, and Gary will agree an appropriate treatment and/ or management plan with you. If there is an underlying health condition that requires further investigations then your Osteopath will refer you to the appropriate healthcare professional e.g. your GP for blood tests. Osteopaths have extensive clinical training in order to recognise conditions which may be related to another condition.
Therapies & Rates
Please note the rates detailed below are there to give you an idea of the therapists standard rates, we strongly advise you contact the therapist for more detailed rates and any offers they may have.
| | | | |
| --- | --- | --- | --- |
| Therapy | Appointment Type | Rate | |
| Osteopathy | In Person | £38 per 40 minutes | |
| Craniosacral Therapy | In Person | £38 per 40 minutes | |
Contact Gary
Website