Contact Anthony
Visit Website
Anthony Manning
, Psychotherapist
in Loughton
Contact Anthony
Website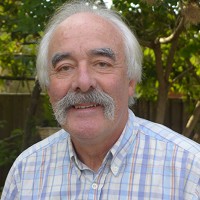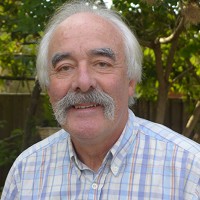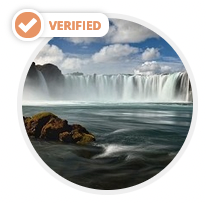 I have a wide range of interests and activities outside of my therapy practice. This I believe keeps me grounded in the real world and energized to conduct my work with a combination of seriousness and humour.
Background & Qualifications
• I hold a recognized social work qualification gained at the University of Edinburgh in 1972. Additionally I have a professional qualification and substantial experience as a Family Therapist.
• I hold a registration with UKCP (Registration Number 980931) in the College of Family, Couple and Systemic Therapy.
• I have had a lengthy career in social work and as a Family Therapist, as a CAMHS (Child & Adolescent Mental Health Services) clinician and as a Team Manager, working in a number of multi-disciplinary contexts.
• Within the field of Family Therapy I have studied and applied a range of practices, including Structural and Strategic models.
• I am also familiar with Solution Focused and Narrative approaches and often integrate such ideas in my therapy methods.
My Specialisms
• Family Therapy
• Couple Counselling
• Working with Addictions
• Stress Management
• Recovering from trauma
Approach to Therapy & How I Work
I avoid pathologizing language and work to understand the difficulties currently facing a family, couple or individual while also appreciating their strengths and resources. My aim is to work collaboratively and creatively, tuning in to the many elements that make us all human - behaviour, emotions, ideas, connection. I usually get the process started using a brief form I designed to enable all participants to discuss and rate their views of the issues bringing them to their first meeting. The form is also helpful to review progress towards the goals participants hope to achieve.
Although I listen and attend carefully I have a fairly active style and will intervene to clarify and expand on communications. I also share knowledge I have gained and will point people towards appropriate reading or other resources. Sometimes I will recommend tasks in between sessions, based on what has emerged during the session.
Therapies & Rates
Please note the rates detailed below are there to give you an idea of the therapists standard rates, we strongly advise you contact the therapist for more detailed rates and any offers they may have.
| | | | |
| --- | --- | --- | --- |
| Therapy | Appointment Type | Rate | |
| Psychotherapy | In Person | £60 per 55 minutes | |
| Cognitive Behavioural Therapy | In Person | £60 per 55 minutes | |
| Relationship Therapy | In Person | £95 per 90 minutes | |
Additional Rate Information
Self-funding students in full-time education and those who are currently unwaged can access sessions at reduced cost (approximately 60% of quoted rates). Relationship Therapy includes couple therapy irrespective of sexual orientation. There will usually be at least one separate session each before conjoint sessions commence.
Contact Anthony
Website